Is there a doctor in the house? There will be when Doc Martin returns to public television with its eighth season.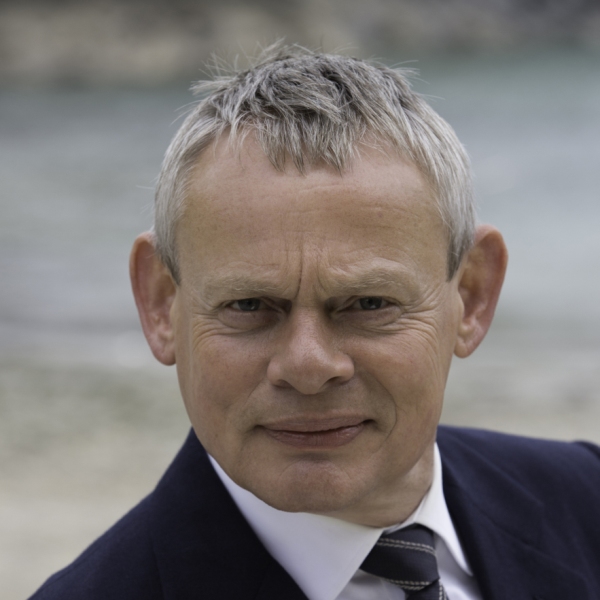 Fans of the international hit comedy-drama series who watch it on broadcast television will be thrilled to know that Season 8 of Doc Martin will be available for public TV stations to air beginning January 2019.
American Public Television, which distributes Doc Martin to public TV stations, will announce the latest season's release date this fall, giving the stations' programming managers plenty of time to build it into their 2019 schedules.
Season 8 — the penultimate season — has been streaming since September 2017 on Acorn TV, where the series remains one of the SVOD service's most popular programs.
Here's a quick peek:
Starring Martin Clunes (Arthur & George, Men Behaving Badly), Doc Martin revolves around the irascible, blood-phobic vascular surgeon-turned-general practitioner and the goings-on amongst the quirky locals in the Cornish seaside town of Portwenn.
The series costars Caroline Catz (Murder in Suburbia) as Martin's wife Louisa, Dame Eileen Atkins (Upstairs, Downstairs) as his Aunt Ruth, Ian McNeice (Doctor Who) as handyman Bert Large, Joe Absolom (The Level) as his son Al Large, Selina Cadell (Love, Nina) as pharmacist Mrs. Tishell, John Marquez (In the Club) as PC Penhale, Jessica Ransom (Our Zoo) as surgery receptionist Morwenna Newcross, and Robyn Addison (Survivors) as babysitter Janice.
A majority of the 300+ public TV stations across the US license Doc Martin now, having grown into a veritable must-see public TV hit since American Public Television first brought the series to stateside audiences in 2008.
It is confirmed that the series will conclude with Season 9. Stay tuned for updates.
__________________

Add your comments on our Facebook and Twitter pages.
Share this post/page.

Doc Martin: Season 8 Headed to Public TV Stations