Shows we can look forward to seeing in 2018 and 2019 include a new season of a fan-favorite dramedy, the reboot of a gritty crime drama, and a new UK drama starring an Aussie award winner.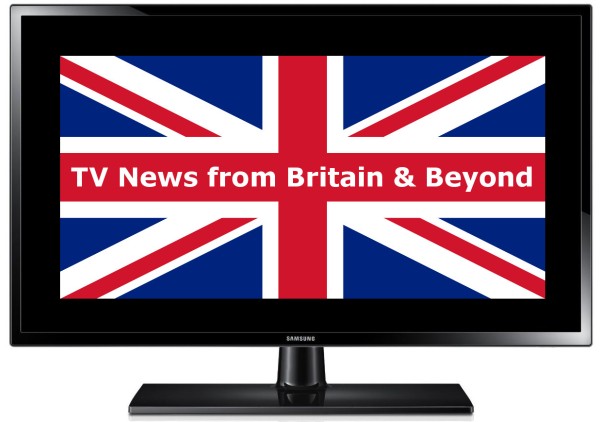 Cold Feet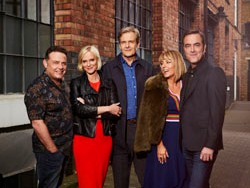 Cold Feet, the BAFTA Awards-winning dramedy currently celebrating the 20th anniversary of its premiere on ITV, is returning for an eighth season.
Series stars James Nesbitt, Hermione Norris, Robert Bathurst, Fay Ripley, and John Thomson will be back as the fifty-something Mancunian friends in six new episodes penned by show created Mike Bullen. The new season is expected to premiere on ITV in late 2018. Filming begins next spring.
For Cold Feet newbies, both the original show (Series 1-5) and the reboot (Series 6 and 7, aka Cold Feet: The New Years) are currently streaming on BritBox and the BritBox channel on Amazon.
Top Boy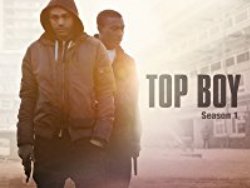 Netflix is bringing back Top Boy, the BAFTA-nominated British crime drama, for a third season. What's more, series stars Ashley Walters and Kane Robinson will be reprising their respective roles as Dushane and Sully.
The original behind-the-cameras team returns as well, including series creator and writer Ronan Bennett (Gunpowder), who will pen the ten new episodes. Bennett also executive produces the series for Easter Partisan alongside Charles Steel and Alasdair Flind of Cowboy Films and Yann Demange. New executive producers include multi-talented music artist and actor Drake, his business partner Adel "Future" Nur, Maverick Carter, and Jamal Henderson for SpringHill Entertainment.
Topboy completed its two-season run back in 2013, and Season 3 will be a Netflix Original series, currently slated to debut in 2019.
(If you haven't seen the original series, both seasons are currently streaming at Acorn TV, the Acorn TV channel on Amazon, and Amazon Prime Video.)
Wanderlust
Oscar® nominee and Primetime Emmy® Awards winner Toni Collette (The Sixth Sense, United States of Tara) has signed on to star in Wanderlust, a new drama for BBC One and Netflix.
The series is an exploration of the relationships of a multi-generational family — looking at how we build and maintain happy relationships and asking whether lifelong monogamy is possible or even desirable.
Collette plays Joy Richards, a therapist trying to find a way to keep her spark alive with her husband after a cycling accident causes them to reassess their relationship. As we meet her family, friends, neighbors, and clients, stories of love, lust, and forbidden desire emerge.
Cast members in the six-part drama include Steven Mackintosh (The Halcyon), Zawe Ashton (Fresh Meat), and Royce Pierreson (Line of Duty).
Playwright Nick Payne (Constellations) is the scriptwriter for Wanderlust, his first TV series, which will be directed by Luke Snellin (The A Word). Producing the series is Drama Republic (Doctor Foster).
BBC One will air Wanderlust in the UK and Netflix will stream it globally in all of its territories except the UK. Stay tuned for updates about the premiere date(s).
__________________
Add your comments on our Facebook, Google+, and Twitter pages.
Share this post/page.

TV News from Britain and Beyond: 8 Nov 2017 Edition