Anthony Hopkins and Emma Thompson lead an all-star cast for the latest adaptation of Shakespeare's tragedy, King Lear, to be shown on both sides of the pond.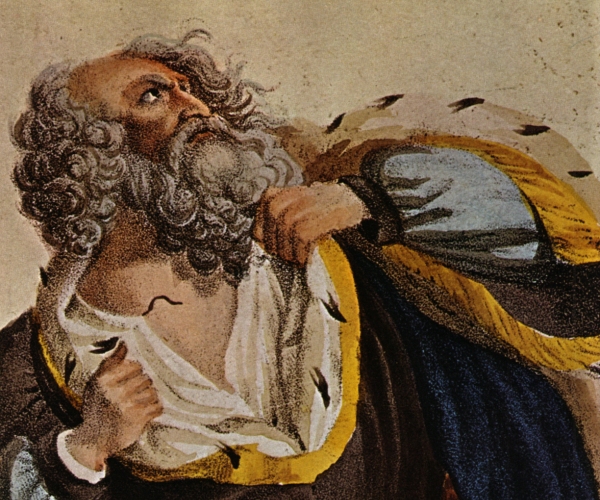 Academy Award®, Golden Globe®, Primetime Emmy®, and BAFTA Award winners Anthony Hopkins (The Dresser, Nixon, The Silence Of The Lambs) and Emma Thompson (The Children Act, Saving Mr. Banks, Sense And Sensibility), who costarred in Howards End and The Remains of the Day, reunite in their third collaboration for the telefilm adaptation of Shakespeare's King Lear.
Adapted and directed by BAFTA and Olivier Award winner Richard Eyre (The Dresser, Notes On A Scandal), King Lear is set in the fictional present with Hopkins as the eponymous ruler, presiding over a totalitarian military dictatorship in England. Thompson stars as his oldest daughter Goneril.
Oscar® nominee and BAFTA winner Emily Watson (Apple Tree Yard, Appropriate Adult) stars as the king's middle daughter Regan, and Florence Pugh (Lady Macbeth, Marcella) as Cordelia, the youngest of Lear's three children.
Others in the cast include Academy Award and BAFTA Award winner Jim Broadbent (Iris, Game Of Thrones), who plays the Earl of Gloucester, BAFTA Award winner Andrew Scott (Sherlock, The Hollow Crown) as his loyal son Edgar, and John Macmillan (Hanna, Chewing Gum) as his illegitimate son Edmund.
Emmy nominee Jim Carter (Downton Abbey, Cranford) takes the role of the Earl of Kent, Emmy winner Christopher Eccleston (The Leftovers, Doctor Who) plays Goneril's steward Oswald, and Golden Globe nominee Tobias Menzies (Outlander, The Terror) plays the Duke of Cornwall. Anthony Calf (New Tricks, Riviera) plays the Duke of Albany, and Karl Johnson (Wittgenstein, Rome) has the role of Lear's loyal jester the Fool.
Principal photography on King Lear begins this month. The made-for-TV film will premiere on BBC Two, and stream on Amazon Prime Video following the BBC's run, in the UK in 2018. Amazon will premiere the single drama in the US and Germany, also in 2018.
Commissioned by the BBC's Charlotte Moore, King Lear is produced by Playground (Wolf Hall, Howards End, Little Women) and Sonia Friedman Productions (The Dresser) in association with Lemaise Pictures Limited for BBC Two. The drama is a co-production with Amazon Studios. The producer is Noëlette Buckley (The Dresser, Wolf Hall). Executive producers are Colin Callender and Scott Huff for Playground, Sonia Friedman for Sonia Friedman Productions, and Lucy Richer for the BBC.
Stay tuned for updates.
__________________
Add your comments on our Facebook, Google+, and Twitter pages.
Share this post/page.

King Lear: Anthony Hopkins & Emma Thompson Reunite for Shakespeare Adaptation