Fans of Welsh dramas on both sides of the pond have a new show from Wales to look forward to watching next year: the thriller serial Keeping Faith, starring Eve Myles.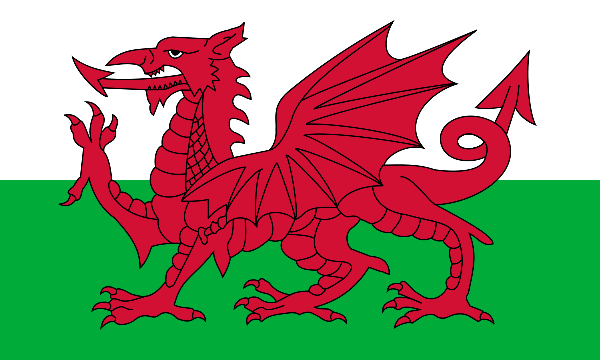 Written by Matthew Hall (New Street Law, Kavanagh QC) and adapted into Welsh by Anwen Huws (Gwaith/Cartref, Pobol y Cwm), Keeping Faith (Un Bore Mercher) is an eight-part thriller that stars Eve Myles (Torchwood, Broadchurch, Victoria) as Faith Howells — a lawyer, wife, and mother who fights to find the truth behind the sudden disappearance of her husband.
What she discovers is that her husband has been leading a double life. She also learns that her beautiful, idyllic hometown in Carmarthenshire harbors dark secrets that threaten her life and the lives of her family. Through the course of her ordeal, Faith transforms from a carefree, fun-loving, stay-at-home mother into a detective, action hero, and lover — one who takes risks and gambles and finds a new inner strength.
The cast includes a wealth of Welsh talent, including Hannah Daniel (Hinterland), Matthew Gravelle (Broadchurch), Mali Harries (The Indian Doctor), Mark Lewis Jones (Stella), and Aneirin Hughes (Hinterland).
Like Hinterland / Y Gwyll — the noir detective drama whose third and final season premiered on Netflix US last month — Keeping Faith / Un Bore Mercher was co-commissioned by BBC Wales and S4C, filmed on location in South Wales, and shot in both Welsh and English for local and international audiences, respectively.
The Welsh-language version of the series will premiere as Un Bore Mercher on S4C in Wales this fall, and the English-language one will screen as Keeping Faith on BBC One Wales in early 2018.
Acorn Media Enterprises, which is co-producing Keeping Faith with BBC Wales and S4C, will bring the series to the US (via Acorn TV), Canada, Australia, and New Zealand. The series' release dates for these territories have not been announced yet, so stay tuned.
(To see which other shows from Wales are currently available in the US, read this article.)
__________________

Add your comments on our Facebook, Google+, and Twitter pages.
Share this post/page.

Keeping Faith: New Welsh Drama Series Starring Eve Myles Headed to US & UK Telly