Hamish Macbeth, one of the best series you might never have seen, will finally be available for streaming in the States, and yours truly couldn't be more thrilled.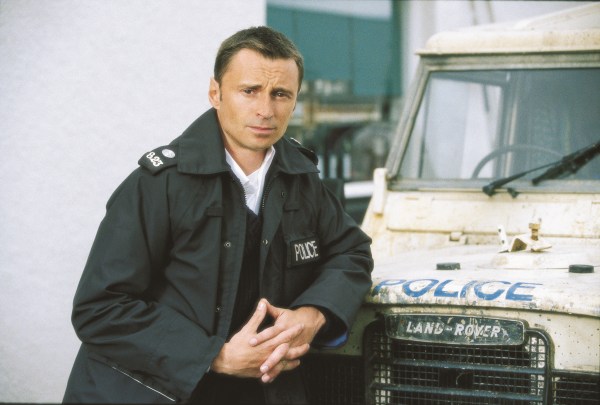 Somewhere between ten and twelve years ago, I rented Hamish Macbeth on DVD, and then bought the box set. It was then and still is now one of my favorite shows, given its quirky characters, humorous bits, and light storylines (that occasionally venture into but don't get surrounded by the dark).
It's similar in feel to Doc Martin and Ballykissangel, but set on the gorgeous west coast of Scotland.
Based more on the characters in the "Hamish Macbeth Mysteries" novels by M.C. Beaton ("Agatha Raisin Mysteries") than on the stories themselves, Hamish Macbeth stars BAFTA Awards winner and Primetime® Emmy nominee Robert Carlyle (The Full Monty, Human Trafficking, Trainspotting), who won a BAFTA Scotland Best Actor award for his portrayal of the eponymous Scottish police constable.
Macbeth, the sole copper in the (fictional) town of Lochdubh (pronounced läk doo), is pretty lax when it comes to enforcing the law. And while (presumably) most policemen work toward promotion, Hamish does not, lest he be transferred to Inverness; he loves his uncomplicated life in Lochdubh and it's here that he intends to stay.
Helping around the station and with Wee Jock, Hamish's beloved West Highland White Terrier (or Westie), is TV John McIver (Ralph Riach, Fortitude, Doctor Finlay), the first resident of Lochdubh to own a television set and the only one of the locals to have the gift (or curse) of "the sight." What Hamish doesn't know (until "The Big Freeze") is that TV John has a secret, one the latter has shared only with Esme.
Esme (Anne Lacey, Monarch of the Glen, Rab C. Nesbitt), Lochdubh's teacher and boarding house owner, is the paramour of local shop owner Rory Campbell (Brian Pettifer, Jonathan Strange & Mr. Norrell, The Field of Blood). Both are single and unattached to anyone else, yet they keep their burning love and lust for each other a secret (innuendos notwithstanding), which everyone in Lochdubh knows about anyway.
These folks include Barney (Stuart McGugan, Boy Meets Girl, It Ain't Half Hot Mum) and Agnes Meldon (Barbara Rafferty, Katie Morag, Rab C. Nesbitt), the couple who own the local pub; Lachlan McCrae (Billy Riddoch, A Touch of Frost, Still Game) and his son Lachie Jr. (Stuart Davids, River City, Coronation Street), who can be likened to Doc Martin's Bert and Al Large; reporter Isobel Sutherland (Shirley Henderson, Happy Valley, Southcliffe), she of the unrequited love for Hamish; Doc Brown (Duncan Duff, A Quiet Passion, Lip Service), the Lochdubh GP with a penchant for smoking more than mere tobacco in his pipe; and local laird Major Roddy Maclean (David Ashton, The Last King of Scotland).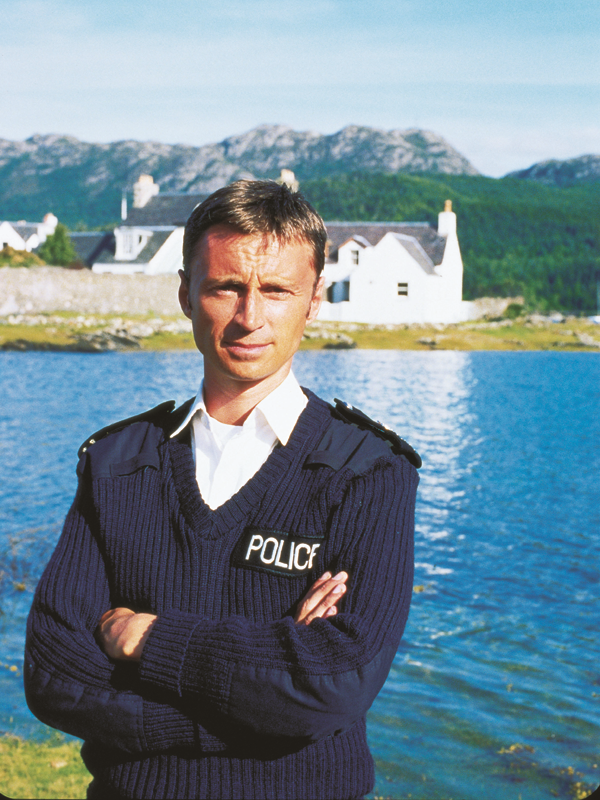 While several of the series' twenty episodes feature a light mystery, most of the storylines center on goings-on in Lochdubh and the relationship dramas between the townsfolk. One arc in Series 1 and 2 is the rocky relationship between Hamish and the Major's daughter, Alexandra Maclean (Valerie Gogan, Doctors), a former local who returns to town after having left Hamish and Lochdubh to become a writer.
The series features a number of recognizable stars of British telly, including James Faulkner (Downton Abbey), Philip Jackson (Agatha Christie's Poirot), Phyllida Law (Kingdom), Alastair Mackenzie (Monarch of the Glen), Alex Norton (Taggart), the late David Ryall (Outnumbered), Sharon Small (The Inspector Lynley Mysteries), and Pip Torrens (Poldark).
And as an FYI, if you fancy the Hamish Macbeth theme music as much as I do, the composer is John Lunn, the Primetime Emmy® winner who has scored the soundtracks for Downton Abbey, Grantchester, and Shetland, amongst other TV and film titles.
All three seasons of Hamish Macbeth begin streaming tomorrow, Monday, 26 June 2017, on Acorn TV.
__________________

Add your comments on our Facebook and Twitter pages.

Share this post/page.

Hamish Macbeth: Classic Scottish Dramedy-Mystery Starring Robert Carlyle to Stream in the US