Celtic noir crime drama Jack Taylor has returned to the US, and you know what that means. Dark stories, the backdrop of Galway, and Iain Glen. Yowzah.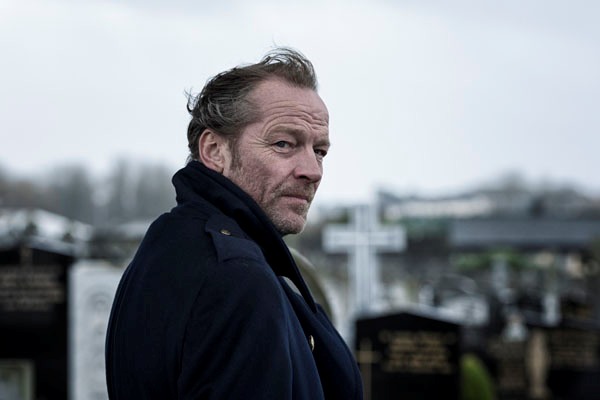 It seems like it's been forever and a day since we've seen Iain Glen (Game of Thrones, Cleverman, Downton Abbey) as private investigator Jack Taylor, and what a sight for sore eyes he is in three new feature-length tele-films based on the crime fiction by Irish novelist Ken Bruen.
Jack's just as rakish as he's ever been, and just as magnetic to the ladies (what is it about good guys with bad boy tendencies that's so appealing?), but something about him has changed. He's still smoking and drinking, but less like a chimney and fish, and he seems more, well, settled. "Galway's last true gentleman" (according to his late benefactress) even has a really nice flat, thanks to the tidy sum bequeathed to him.
But this is Jack Taylor we're talking about, and like Irish whiskey, he's mellowed a bit but still has a bite. And with one client or another and Garda Kate Noonan (now played by Siobhán O'Kelly, Dominion Creek, Raw) needing his help, Jack's bound to find trouble. That it, unless it finds him first.
Jack Taylor: Cross
Based loosely on Bruen's novel Cross, the series opener finds Jack bidding farewell to Cody (Killian Scott, Love/Hate), who's leaving Galway following his recovery from having been shot in "Jack Taylor: Priest."
But Jack isn't without a sidekick for long. His new one is Darragh Noonan (Jack Monaghan, Black Mirror, The Ark), Kate's tai-chi-practicing, herbal-tea-drinking, boy-next-door-looking cousin from Manchester. She doesn't want him getting mixed up in any of Jack's stuff, but too late. Darragh willingly partners with Jack and the pair get entangled in the case of a young man who was literally crucified, after Kate gets sidelined from the high-profile investigation and asks Jack for a bit of unofficial help.
Although the victim had been running with a rough crowd involved in illegal activities, Jack thinks there's a connection between the young lad's murder and the disappearance two years earlier of his older brother, Rory, right before Rory was to appear in court for accidentally killing the mother of Galway locals Gail (Elva Trill, Striking Out) and Sean Mitchell (Ross McKinney, Vikings). These two are an unsavory pair — he's violent and she's psycho — and they absolutely want revenge. But a dish best served cold is only half the story.
Jack Taylor: Nemesis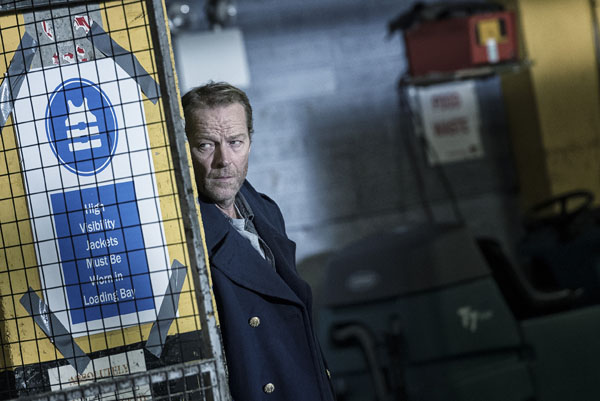 In my book, this film — based in part on the novel Headstone — is the darkest of the lot and it disturbed me from the off.
The story revolves around the kidnapping of Ronan Meyers (Diarmuid Noyes, Borgia), the son of the wealthy Judge David Meyers (Ian Beattie, Game of Thrones) and his wife Brenda (Fiona Bell, Taggart). Complicating matters is Bethany (Roisin O'Neill, Deception), the captive's Goth girlfriend. Even though Ronan and Jack have a none-too-pleasant history with each other, Bethany seeks Jack's help because she found out in a horrific way that she is the kidnappers' next target.
With the ransom demand made, the Meyers send Mason (Christopher Fulford, The Brief), a former copper-turned-private investigator from London, to deliver the money and get their son safely home. Jack should have left the tough-talking and violence-prone Mason to his own devices, but didn't, and ends up getting himself into a dangerous situation — one of the most harrowing for viewers. And it doesn't end there, for either Jack or Darragh.
Thankfully, there are moments in the film that allow you to exhale, and they involve Jack and Kate getting more up close and personal than usual. Unfortunately, these come with a different sort of emotional torture, and there isn't much Jack can do to ease Kate's fears.
Jack Taylor: In Purgatory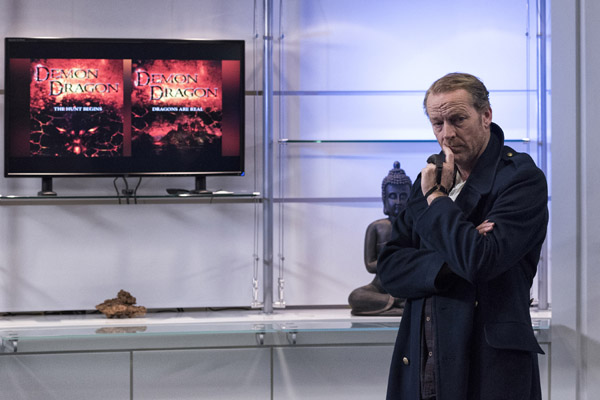 Opening several weeks after the explosive ending of Jack Taylor: Nemesis, this story, inspired by Bruen's tenth "Jack Taylor" novel, Purgatory, begins with the murder in broad daylight of a young man who interned at a game software company. Its American owners, Tom (Sean Mahon, Red Rock) and Kelly Farrell (Laura Aikman, The Job Lot), believe the killing is linked to the unauthorized data copying of the company's new virtual reality game, and they hire Jack to get the copy back before a competitor gets hold of it.
Meanwhile, the tension that arose between Jack and Kate when they fell out is still there, made more uncomfortable by the continued presence of rehab center owner Anthony Bradford-Hemple (Peter Campion, London Irish) in her life and the arrival of a new young lady in his. Then there's Mason; he's still in Galway, but now facing criminal charges and demanding help from Jack.
When the body of another person connected to the software company is found dead, Jack is convinced Tom Farrell is behind it and vows to bring him down. But first he must save Darragh.
Jack Taylor: Set 3 premieres today, Monday, 27 March 2017, on Acorn TV and Acorn TV on Amazon. The 3-disc DVD set hits the streets tomorrow, Tuesday, 28 March.
__________________

Add your comments on our Facebook and Twitter pages.

Share this post/page.

Jack Taylor: Set 3 Streaming Premiere & DVD Release