That title sums it up, and bears repeating. Yahoo View is another source for you to stream shows from across the pond, north of the border, and Down Under without paying a penny.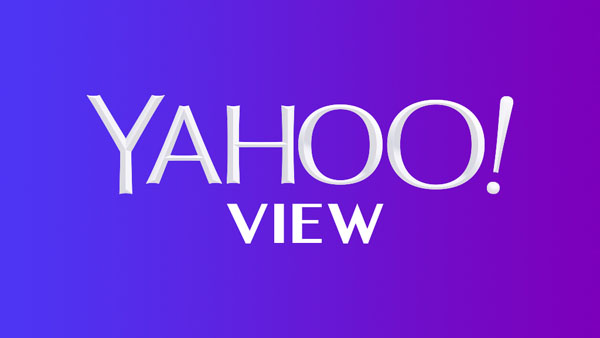 Back in the day, Hulu was a free, ad-supported streaming service. Then it added a subscription option that let you watch its shows with fewer commercials. Then Hulu went 100% subscription, became an SVOD service, and dumped the free service from hulu.com in Q3 2016.
What I didn't know then that I know now is that Hulu partnered with Yahoo and put its free content on the advertising-supported Yahoo View (formerly Yahoo Video).
There is some duplication between the paid content on Hulu and the free content on Yahoo View. Needless to say, Yahoo View has fewer titles than are offered with either of Hulu's subscription plans (one with limited commercials, the other with no commercials). But still.
And while Yahoo View has an app for Android and iOS devices, you can't stream full episodes with it — just like Hulu's free service prior to the launch of Yahoo View. You can only watch on the go with a Hulu subscription. But still.
The net net for Brit TV fans is 60+ shows (see below) that you can stream right now and for free on Yahoo View. Not too shabby, right?
Australian
All Saints (medical drama)
City Homicide (crime drama)
House Husbands (dramedy)
Kath & Kim (comedy)
The Librarians (comedy)
McLeod's Daughters (drama)
The Moodys (comedy)
Offspring (drama)
Packed to the Rafters (dramedy)
Please Like Me (dramedy)
Reef Doctors (medical drama)
Review with Myles Barlow (comedy)
Rush (police drama)
The Slap (drama)
The Straits (crime drama)
Very Small Business (comedy)
Wild Boys (period drama)
Wilfred (comedy)
Wonderland (dramedy)
British
Beaver Falls (dramedy)
Blue Murder (mystery/crime drama)
Coronation Street (soap opera)
Doctor Zhivago (period drama)
The F Word (factual)
Fresh Meat (comedy)
George Gently (crime drama)
Hollyoaks (soap opera)
James May's Man Lab (factual)
James May's Toy Stories (factual)
Land Girls (period drama)
Line of Duty (crime thriller)
Lost in Austen (fantasy)
Merlin (fantasy)
Miranda (comedy)
Misfits (sci-fi drama)
Moone Boy (comedy)
Outnumbered (comedy)
Pramface (comedy)
Prime Suspect (mystery/crime drama)
QI (quiz)
Rebus (crime drama)
Rev. (comedy)
Run (drama)
Some Girls (comedy)
Spy (comedy)
Taggart (crime drama/mystery)
The IT Crowd (comedy)
The Only Way Is Essex) (reality)
The Supersizers Go… (factual)
The Syndicate (drama)
The Take (crime thriller)
The Thick of It (comedy/satire)
Titanic
UFO (sci-fi drama)
Whites (comedy)
Whose Line Is It Anyway? (game)
The Wrong Mans (comedy/spy thriller)
Canadian
Cold Squad (crime drama/mystery)
Fugget About It (animated comedy)
Little Mosque (comedy)
Murdoch Mysteries (mystery)
The Next Step (drama)
Space: 1999 (sci-fi drama)
This post will be updated if/when more British+ shows get added to Yahoo View.
Read "Where to Watch British TV in the US" for a comprehensive list of broadcast and cable channels, free and paid streaming services, and Roku and other streaming gadget channels that offer programs from the UK, AU, NZ, CA, and IE.
__________________

Add your comments on our Facebook and Twitter pages.

Share this post/page.

Yahoo View: Another Source for Watching British, Australian, and Canadian Shows for Free