Princes Philip, Charles, William, and Harry are making the House of Windsor and the British royal family one of the world's best-known brands through their charity work.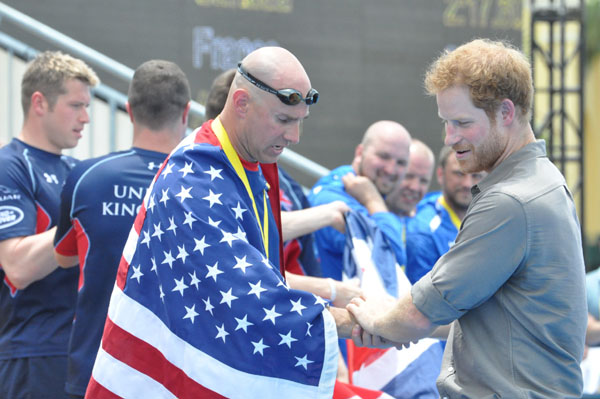 Only a fraction of the philanthropic work done by the British royal family is covered in the media, and only a small part is covered in the documentary The Royal Good Guys. This is due to the fact that, between Queen Elizabeth II and the princes and princesses, they sponsor about 3000 charitable organizations in the UK and internationally. And in so doing they help raise billions of pounds that in turn help millions of people around the world.
"The Prince of Wales, for example, is one of the biggest charitable entrepreneurs on the planet. He's raised hundreds of millions of pounds for his charitable causes." — Royal Commentator Robert Jobson.
According to historian Dr. Matthew Green, philanthropy amongst the royals began during the reign of King George III. Since that time, the royal family has been well aware of its obligation to help charitable causes, so they roll up their sleeves and get involved in hands-on ways to help the less fortunate.
Prince Philip, Duke of Edinburgh, is the patron of more than 800 charities, more than any other member of the royal family. A charity he created in 1956 is the Duke of Edinburgh's Award, which promotes youth achievement and is particularly beneficial for youths who are at risk or from disadvantaged backgrounds.
Prince Charles, Prince of Wales, founded in 1976 The Prince's Trust, whose mission is to "transform self-doubt into self-worth for thousands of vulnerable young people." One person who received support from The Prince's Trust is someone you probably recognize: mega-star actor Idris Elba (Luther, Beasts of No Nation), who spoke about that support to Parliament.
Princess Diana's approach to charitable work was to get up close and personal and give it her personal touch — shaking hands without gloves, holding babies infected with HIV, and the like. This shifted the way the royal family interacts with people, and influenced her sons' approach to their support of causes that are close to their hearts.
Prince William, Duke of Cambridge, is keeping his mother's legacy alive at Centrepoint, which supports homeless young people. As children, he and Prince Harry visited Centrepoint with Princess Diana, who was the organization's Patron; Prince William has been the Patron since 2005. He is also the current president of Fields in Trust, a charity King George V established in 1925 to protect the UK's open spaces.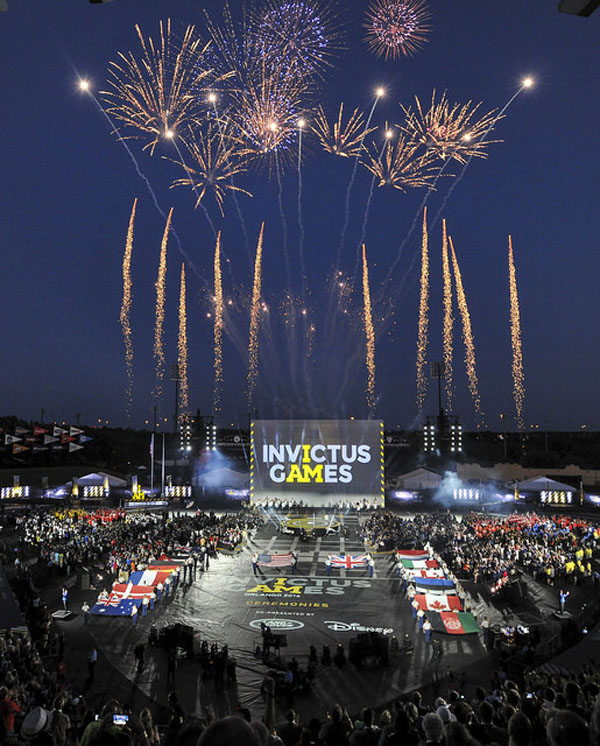 Prince Harry is also carrying on Princess Diana's legacy through his work with Sentebale, a charity he established to support orphans and vulnerable children in several African countries. Following his tours as a soldier in Afghanistan, Prince Harry founded in 2014 the Invictus Games, the first international sports competition for injured military personnel and veterans. (The 2017 Invictus Games will be held in Toronto, Canada.)
Similar to esteemed British brands such as Harrods and Jaguar, the brand of the British royal family is known throughout the world. The Princes are keenly aware of this and use their branding to expand support for the charitable organizations with which they are involved. Their appearances at charity events help to raise awareness of the organizations, promote the charities' efforts far and wide, and secure contributions, such as the £500,000 singer/celebrity will.i.am donated to The Prince's Trust.
Narrated by award-winning actor Ed Stoppard (Upstairs Downstairs), The Royal Good Guys premieres in the US on the following public TV stations beginning March 2017. Air dates and times vary by market, so check your local listings or contact the station that serves your area for broadcast details.
| STATE | CITY | STATION |
| --- | --- | --- |
| ARIZONA | Phoenix | |
| ARIZONA | Tucson | |
| ARKANSAS | Arkadelphia, El Dorado, Fayetteville, Ft. Smith, Jonesboro, Little Rock, Mountain View | |
| CALIFORNIA | Los Angeles | |
| COLORADO | Colorado Springs, Denver, Durango, Grand Junction, Pueblo, Steamboat Springs | |
| CONNECTICUT | Fairfield, Hartford, New Haven, Norwich | |
| FLORIDA | Tallahassee | |
| FLORIDA | Tampa | |
| FLORIDA | Tampa-St. Petersburg | |
| ILLINOIS | Quad Cities (Moline IL, Rock Island IL, East Moline IL, Davenport, IA | |
| IOWA | Council Bluffs, Davenport (Quad Cities), Des Moines, Fort Dodge, Iowa City, Mason City, Red Oak, Sioux City, Waterloo | |
| KENTUCKY | Ashland, Bowling Green, Concinnati/Covington, Elizabethtown, Hazard, Lexington, Louisville, Madisonville, Morehead, Murray, Owensboro, Owenton, Paducah, Pikeville, Somerset | |
| MARYLAND | Annapolis, Baltimore, Frederick, Hagerstown, Oakland, Salisbury | |
| MICHIGAN | Alpena, Cadillac, Flint, Manistee, Mt. Pleasant | |
| MONTANA | Billings, Bozeman, Great Falls, Kalispell, Missoula | |
| NEBRASKA | Alliance, Bassett, Hastings, Lexington, Lincoln, Norfolk, North Platte, Omaha | |
| NEVADA | Las Vegas | |
| NEW YORK | Buffalo | |
| NEW YORK | Norwood, Watertown | |
| NEW YORK | Plattsburg | |
| NORTH DAKOTA | Bismarck, Devil's Lake, Dickinson, Ellendale, Fargo, Minot, Valley City, Williston; Crookston MN | |
| OHIO | Akron, Cleveland, Youngstown | |
| OHIO | Dayton, Portsmouth | |
| PENNSYLVANIA | Allentown, Bethlehem, Philadelphia | |
| TEXAS | Houston | |
| UTAH | Provo | |
| VIRGINIA | Charlottesville, Richmond | |
__________________

Add your comments on our Facebook and Twitter pages.

Share this post/page.

The Royal Good Guys: Princes of the Palace Help Millions through Philanthropy