Among the Entertainment and Children's programs winners of the 75th Peabody Awards is Wolf Hall, the historical drama starring Oscar® winner Mark Rylance as Thomas Cromwell.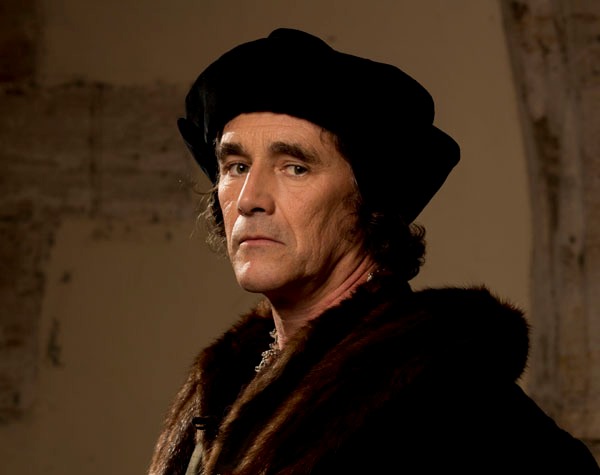 It is no small feat to be a recipient of the prestigious Peabody Award, what with its demand for excellence in storytelling of a story that matters, the ultra-rigorous judging process of thousands of entries per year, and the requirement that a program can only be declared a winner by unanimous decision.
So while nothing is a given, it should come as no surprise, really, that Wolf Hall, the 2016 Golden Globes® winner for Best Television Limited Series (and one of my favorite British TV series of 2015), is one of eleven Entertainment and Children's programs winners in this year's The Peabody 30.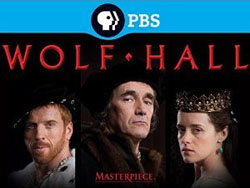 Adapted from author Hilary Mantel's historical novels Wolf Hall and Bring Up the Bodies, the miniseries Wolf Hall centers on the story of Thomas Cromwell's meteoric rise within the court of King Henry VIII — a masterwork of art and artistry in front of and behind the camera.
Multiple-award winner Mark Rylance gives an outstanding performance as (a sympathetic) Thomas Cromwell, as do Damian Lewis as Henry VIII, Claire Foy as Anne Boleyn, and a host of other British acting talent as courtiers and members of Cromwell's inner circle.
The Peabody Awards statement about Wolf Hall reads thusly:
"Based on Hilary Mantel's celebrated novels about the intrigues of Henry VIII's court, Wolf Hall is an intimate, humanized history, told from the viewpoint of the king's main man, Thomas Cromwell. Enhanced by literate scripting and superb acting with historic-location and natural-light filming, this exceptional series sets a new standard for the genre."
Indeed.
Wolf Hall is a Playground Entertainment and Company Pictures Production for the BBC and MASTERPIECE, in association with BBC Worldwide, Altus Media, and Prescience.
The Peabody Awards are based at the University of Georgia's Grady College of Journalism and Mass Communication.
The 75th Peabody Awards ceremony will be held Saturday, 21 May 2016, at Cipriani Wall Street in New York, and hosted by Peabody recipient Keegan-Michael Key. (Tickets for the event can be purchased on the Peabody Awards website.) A special telecast of the gala will air on Pivot on Monday, 6 June 2016, at 8 PM ET/PT.
__________________

Add your comments on our Facebook and Twitter pages.

Share this post/page.

Wolf Hall: British Historical Drama a Winner at 75th Peabody Awards