Prince Philip went from being a Greek Royal to a British Royal. Yet all was not glamorous. His life was fraught with traumas and dramas that nearly cost him his marriage to the Queen.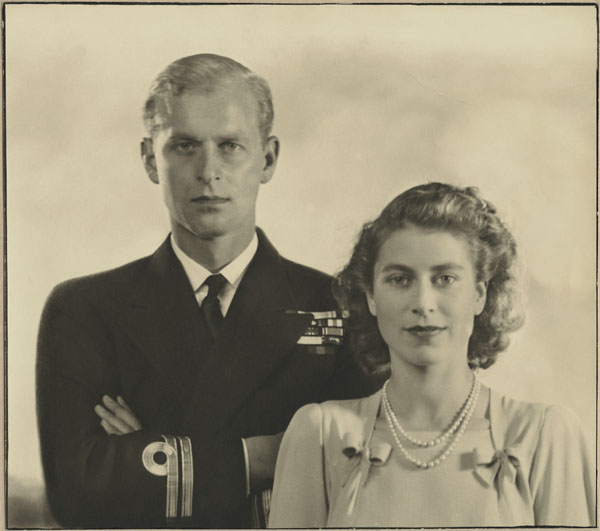 Prince Philip: The Plot to Make a King details how Prince Philip, as a young man, "found himself at the heart of a ferocious struggle… a struggle whose outcome would have profound implications for the future of the monarchy, and even threaten to open a damaging rift in the royal marriage itself."
Narrated by British actress Tamsin Greig (Episodes, Black Books), the documentary tells of "the high-stakes dynastic power struggle that lay behind the Queen's marriage," "a story of plotting and intrigue that's only being pieced together now for the first time."
The program is just under an hour in length, but chock-full of juicy, revelatory bits about the strategizing and maneuvering of Prince Philip's uncle, Lord Mountbatten, to make his nephew a member of the British Royal family. Specifically, the King.
We all know that the outcome was the "fairy tale with a twist" marriage of Princess Elizabeth and Lieutenant Philip Mountbatten, her third cousin, on the 20th of November 1947.
What we haven't known until now is the extent to which members of, and intimates to, the British Royal family were, by and large, against the marriage of the then heir to the throne to a man they considered to be rude, unmannerly, arrogant, possibly unfaithful, and "an outsider and a threat."
This insider information comes from archival photographs, content in unpublished letters, diaries, and memoirs being shared publicly, on television, for the first time, and exclusive interviews with Lady Patricia Hicks and Patricia, Countess Mountbatten, Lord Mountbatten's daughters and Prince Philip's cousins; Prince Rainer von Hessen, Prince Philip's nephew; Lady Myra Butter, a childhood friend of Prince Philip; historians Piers Brendon and Christopher Wilson; and authors Gyles Brandreth (Philip and Elizabeth), Sally Bedell Smith (Elizabeth the Queen), Philip Eade (Young Prince Philip), and Philip Ziegler (Mountbatten).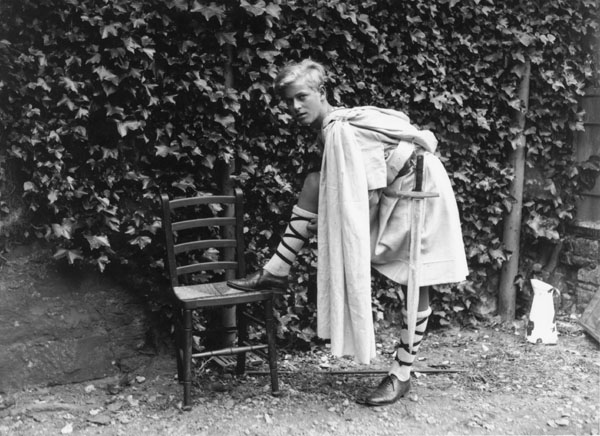 "He's not one of us" became a mantra of sorts for King George VI and his wife, Elizabeth Bowes-Lyon, not to mention the Queen Mother, Winston Churchill, and others in the British political establishment.
Despite his being descended from Queen Victoria as well as Danish royalty, it was the German side of Philip's ancestry (German royalty notwithstanding) that was a problem. Add to this the fact that several members of his family became members of the Nazi party, with archival photos showing some with Hitler himself… and, well, you can see their point, what with World Wars I and II and all.
(The exile of Philip's Royal family from Greece didn't help matters, either.)
And although the "world-class charmer and world-class schemer" Lord "Dickie" Mountbatten ultimately got his wish of Philip being a member of the British Royal family, some within the family didn't hold Mountbatten, an egotistical, ambitious, extravagant bon vivant, in very high regard. To hear the interviewees in the documentary tell it, courtiers, politicians, and certain members of the Royal Family took their dislike and distrust of him out on Philip.
Not Princess Elizabeth, though. She was head over heels for the handsome Philip, at that time a member of the British Royal Navy. (Makes you think of the song, "I Love a Man in a Uniform," yes?) Needless to say, when he asked her to marry him — without first asking King George VI for his permission — she said yes. While their wedding was magnificent, a colorful extravaganza following the bleakness of the war, many amongst the attendees wished it weren't happening.
More intrigue followed when King George VI became gravely ill. One nefarious plot even involved his older brother, Edward VIII, who had abdicated the throne to marry American divorcée Wallis Simpson.
Later came the issue of the surnames of Queen Elizabeth II and Prince Philip's children, one that so aggrieved him it nearly sent him over the edge. It also threw a wrench into the Royal marriage.
Yet here we are, approaching the dates of their 69th wedding anniversary and the Queen's 90th birthday, and Philip is as "bluff, direct" as he's ever been, "an apparently eternal fixture of the British landscape."
Clearly the Royal couple weathered the storms, as "their marriage [has been] the bedrock of the monarchy." But, as we see in Prince Philip: The Plot to Make a King, Philip did not experience smooth sailing through many of those years, and Elizabeth was brought to near-tears on more than one occasion.
Prince Philip: The Plot to Make a King premieres on the following public TV stations on or after 1 April 2016. Check your local listings or contact the station that serves your area for broadcast dates and times. For information about program carriage, contact American Public Television.
| STATE | CITY | STATION |
| --- | --- | --- |
| ARIZONA | Tucson | |
| COLORADO | Colorado Springs, Denver, Durango, Grand Junction, Pueblo, Steamboat Springs | |
| CONNECTICUT | Fairfield, Hartford, New Haven, Norwich | |
| FLORIDA | Miami-Ft. Lauderdale-West Palm Beach | |
| FLORIDA | Tampa | |
| GEORGIA | Albany, Athens, Augusta, Chatsworth, Cochran, Columbus, Dawson, Macon, Pelham, Savannah, Waycross, Wrens | |
| ILLINOIS | Chicago | |
| IOWA | Council Bluffs, Davenport (Quad Cities), Des Moines, Fort Dodge, Iowa City, Mason City, Red Oak, Sioux City, Waterloo | |
| LOUISIANA | Alexandria, Baton Rouge, Lafayette, Lake Charles, Monroe, Shreveport | |
| MARYLAND | Annapolis, Baltimore, Frederick, Hagerstown, Oakland, Salisbury | |
| MASSACHUSETTS | Boston, Springfield | |
| MINNESOTA | Minneapolis, St. Paul | |
| MISSOURI | St. Louis | |
| MONTANA | Billings, Bozeman, Great Falls, Kalispell, Missoula | |
| NEBRASKA | Alliance, Bassett, Hastings, Lexington, Lincoln, Norfolk, North Platte, Omaha | |
| NEVADA | Las Vegas | |
| NEW HAMPSHIRE | Durham, Hanover, Keene, Littleton | |
| NEW YORK | Buffalo | |
| NEW YORK | Rochester | |
| NORTH CAROLINA | Asheville, Chapel Hill, Charlotte, Concord, Edenton, Greensboro, Greenville, Jacksonville, Linville, Lumberton, Raleigh-Durham, Roanoke Rapids, Wilmington, Winston-Salem | |
| NORTH DAKOTA | Bismarck, Devil's Lake, Dickinson, Ellendale, Fargo, Minot, Valley City, Williston; Crookston MN | |
| OHIO | Akron, Alliance, Youngstown | |
| OHIO | Cincinnati | |
| OHIO | Columbus | |
| OKLAHOMA | Cheyenne, Eufaula, Oklahoma City, Tulsa | |
| PENNSYLVANIA | Allentown, Bethlehem, Philadelphia | |
| TEXAS | Austin | |
| TEXAS | Dallas | |
| UTAH | Provo | |
| VIRGINIA | Charlottesville, Richmond | |
| WASHINGTON | Seattle, Yakima | |
| WASHINGTON | Spokane | |
| WISCONSIN | Milwaukee | |
| WYOMING | Casper-Riverton, Lander | |
__________________

Add your comments on our Facebook and Twitter pages.

Share this post/page.

Prince Philip: The Plot to Make a King: Revealing Documentary Premieres on Public TV Stations