A vicar and a detective walk into a pub… No, really, they do. And not just to share a pint, but to discuss murder, in the second season of the hit mystery drama, Grantchester.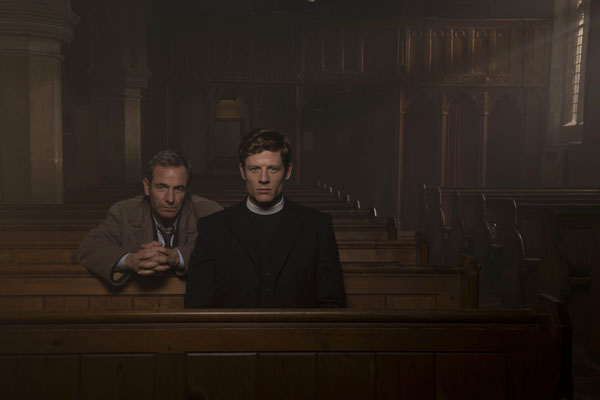 James Norton and Robson Green are back as the single, sensitive Reverend Sidney Chambers and the married, hard-nosed Inspector Geordie Keating, the unlikely and inimitable 1950s crime-fighting duo in Grantchester, the hugely-popular program based on "The Grantchester Mysteries" series of novels by British author James Runcie.
Delightful and intriguing to watch no matter how you slice it, the second season of Grantchester is also darker than the first, and has an almost Nordic noir feel to it. From societal issues, such as the death penalty, bigotry of various sorts, and living life as a closeted gay man, to a cold war conspiracy and a murder story that arcs across all six episodes, Season 2 has ominous written all over.
Add to the murder mysteries a love that cannot be denied (or consummated), a jealous husband, and a new woman who disturbs Sidney's equilibrium (fragile as it might be at times), and Sidney's life at his Cambridgeshire vicarage isn't exactly a heaven on earth.
There's also trouble in paradise for Sidney and Geordie's bromance.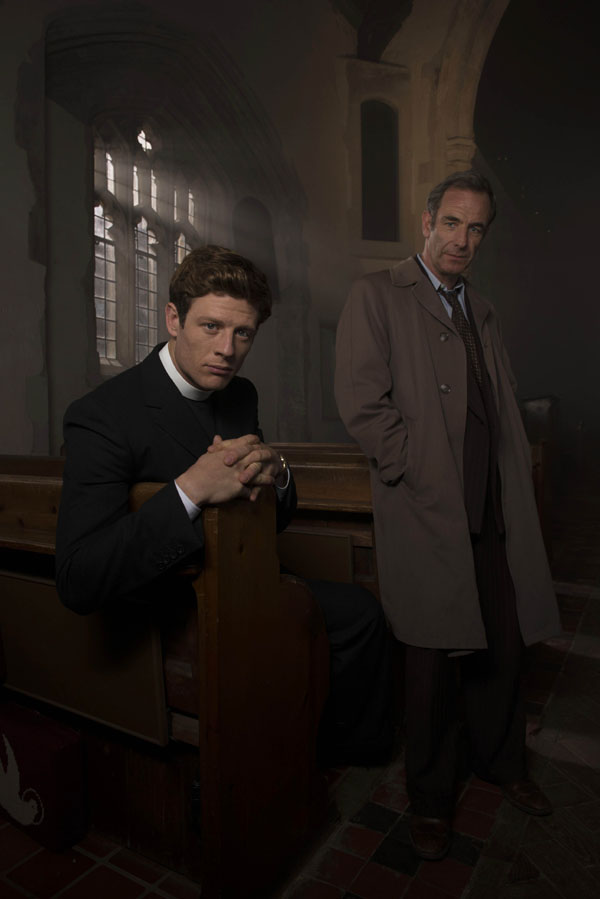 Season 2 of Grantchester opens 18 months after the Season 1 finale, with Mrs Maguire (Tessa Peake-Jones) exclaiming her trademark "What the dickens!" during a peaceful picnic, and Sidney and Geordie stripping down to their skivvies for a dip in the lake. Little do they, Leonard (Al Weaver), or Geordie's wife, Cathy (Kacey Ainsworth), know just how spot on the housekeeper's exclamation is.
Minutes later, Detective Constable Phil Wilkinson (Lorne MacFadyen, Shetland) arrives and shatters the idyll by arresting Sidney.
For anyone who knows Sidney, the charge leveled against him is preposterous. But it isn't for the alleged victim's parents, Harding (Neil Morrissey, Line of Duty) and Agatha Redmond (Claudie Blakley, Lark Rise to Candleford), members of Sidney's parish. What's worse: Geordie and Sidney later discover the dead body of the missing Redmond child.
Thus begins the arc that finds a young man facing the prospect of the gallows after being accused of murder, Geordie displaying a side of himself we haven't seen before, and his and Sidney's friendship being sorely tested and becoming fractured.
Sidney's troubles don't end there. His formerly-close friendship with Amanda (Morven Christie) has become distant since she and Guy Hopkins (Tom Austen, The Royals) got married and entered into a union that looks to be anything but wedded bliss.
Also suffering silently are Leonard, whose sexuality is fodder for mean-spirited barbs by locals young and old; Geordie, who experiences symptoms of PTSD following the shooting the nearly claimed his life; and Mrs Maguire, who's just plain lonely.
Yet amid the doom and gloom — including, but not limited to, an apparent suicide at Sidney's alma mater, the hit-and-run killing of a brutish man, and a death by hanging, not to mention a fist to Sidney's face — there are bright spots. Leonard meets a kindred spirit, and Geordie's colleague, Margaret Ward (Seline Hizli, Land Girls), could be the woman to add a bit of spark back into Sidney's life.
Additional guest stars in Season 2 of Grantchester include Eliza Bennett (Broadchurch), Josh Bolt (Last Tango in Halifax), Oliver Dimsdale (Mr Selfridge), Sam Frenchum (Private Peaceful), Andrew Knott (Black Work), Elliot Levey (Da Vinci's Demons), Nigel Planer (Episodes), Steve Toussaint (Inspector Lewis), and Liz White (The Fixer), amongst others.
Fiona Button (Lip Service) reprises her role as Sidney's sister, Jennifer Chambers, as do David Troughton (The Café) as Chief Inspector Benson, Nick Brimble (Emmerdale) as Jack Chapman, and Geoffrey McGivern (Suspects) as the Archdeacon.
A co-production of Lovely Day and Masterpiece, Grantchester: Season 2 premieres in the US tomorrow, Sunday, 27 March 2016, at 9 PM ET, on Masterpiece Mystery on PBS.
__________________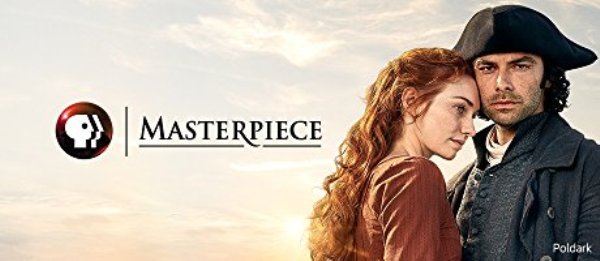 Add your comments on our Facebook and Twitter pages.

Share this post/page.

Grantchester: Hit Brit Mystery's Second Season Arrives on PBS Masterpiece