Martin Freeman is putting his Sherlock sidekick status on the side for a bit to star as an FBI agent in Start Up, Crackle's new scripted original drama.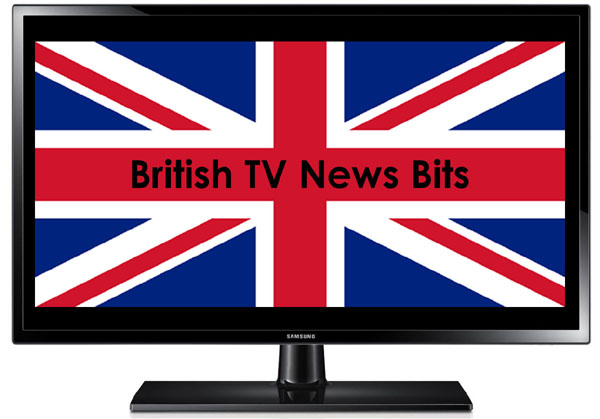 Well, if Steven Moffat decides to up and leave his other show anytime soon, Martin Freeman already has a new gig.
It's called Start Up, a new, ten-episode scripted drama from Crackle, Sony's free streaming network, and it explores what happens when a brilliant, yet controversial tech idea gets incubated on the wrong side of the tracks by three strangers who don't necessarily fit the mold of tech entrepreneurs.
Set amongst the unconstrained, opportunist streets of Miami, Start Up weaves a complex narrative that features the high-stakes struggle of what one will do to reach ultimate success. When one man is forced to fund a tech company with dirty money, while forming ties with a dangerous gang, the fight to build a business pales in comparison to the fight to stay alive.
Martin Freeman (Sherlock, Fargo) plays Phil Rask, an FBI agent who specializes in financial crimes. He crosses paths with Nick Talman, played by Adam Brody (CHiPS, The League), a sharp, smart financier at a boutique firm in Miami, but it isn't Nick that he's after. Rather, it's Nick's father.
The younger Talman has a problematic relationship with his wealthy, irresponsible father, who disappears and forces Nick to stash his dirty cash. But instead of going to the FBI, Nick decides to hide the money by investing it in a tech startup pitched by the unorthodox Izzy Morales, a tech whiz out to change the world, played by Otmara Marrero (Graceland).
Edi Gathegi (The Blacklist, Twilight) also stars in the series as Ronald Dacey, the second-in-command of the local Haitian gang. When he discovers the money he left with Nick's father has vanished, he moves on to the next best thing: the man's son. An unexpected partnership forms between Ronald, Nick, and Izzy — a dangerous alliance that makes them a target for Rask, who's intent on taking the unsuspecting trio down, down, down.
Said Eric Berger, GM of Crackle and EVP, Sony Pictures Television Digital Networks, about Start Up:
"We are working with a top-notch team to produce a project that explores the motivations and complexities of creating a new venture, while walking a fine line between crime and legitimacy."
Produced by Critical Content and Hollywood Gang Productions, Start Up is executive produced by Tom Forman, Andrew Marcus, Ray Ricord, Gianni Nunnari, and Shannon Gaulding. The series is written by Ben Ketai (Chosen) who also serves as executive producer and director. Adam Brody and Anne Clements (Cleaners) are the producers.
Start Up goes into production this week in San Juan, Puerto Rico.
__________________

Add your comments on our Facebook and Twitter pages.

Share this post/page.

Martin Freeman to Star in Start Up, New Crackle Original Drama Series