BBC One has commissioned two new drama series — His Dark Materials and In the Dark — adapted from the novels by Philip Pullman and Mark Billingham, respectively.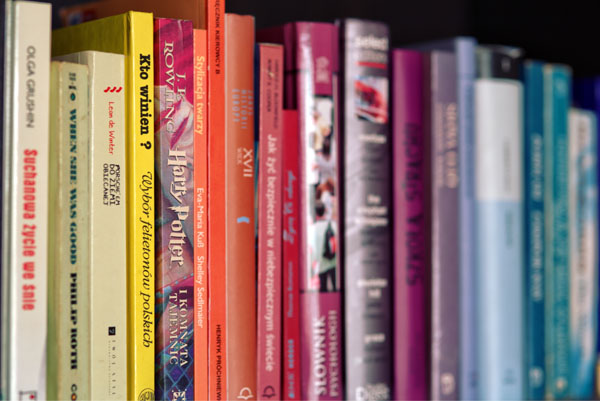 His Dark Materials
Author Philip Pullman's "His Dark Materials" trilogy of epic fantasy novels is now the source material for a new drama series, to be produced in Wales by Bad Wolf and New Line Cinema for BBC One. His Dark Materials is the first commission for Bad Wolf, a UK/US production company founded by former Doctor Who execs Jane Tranter and Julie Gardner, and the first television production for New Line Cinema.
Said Pullman, "It's been a constant source of pleasure to me to see this story adapted to different forms and presented in different media. It's been a radio play, a stage play, a film, an audiobook, a graphic novel – and now comes this version for television."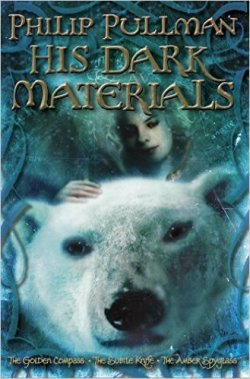 Northern Lights, the first book in the series, introduces the orphan Lyra, who lives in a parallel universe where science meets theology meets magic. Her search for a kidnapped friend reveals a sinister plot involving stolen children, and turns into a quest to understand a mysterious phenomenon called Dust.
In The Subtle Knife Lyra is joined on her journey by Will, a boy who possesses a knife that can cut windows between worlds. As Lyra learns the truth about her parents and her prophesied destiny, she and Will get caught up in a war against celestial powers, one that spans many worlds and leads to a thrilling conclusion in The Amber Spyglass.
Since Northern Lights was first released in 1995, "His Dark Materials" has been published in more than 40 languages and has sold nearly 17.5 million copies worldwide. The series' three books have also won many awards, including the Whitbread (now Costa) Book of the Year Award for The Amber Spyglass in 2001, and the CILIP Carnegie Medal, aka "the Carnegie of Carnegies," for Northern Lights in 2007. In 2005 the Swedish Arts Council, the children's literature equivalent of the Nobel Prize, awarded Pullman with the Astrid Lindgren Memorial Award.
His Dark Materials will be executive produced by Philip Pullman, Jane Tranter and Julie Gardner for Bad Wolf, Toby Emmerich and Carolyn Blackwood for New Line Cinema, Bethan Jones for BBC One, and Deborah Forte for Scholastic.
In the Dark
BAFTA winner Danny Brocklehurst (Ordinary Lies, The Driver, Exile) is set to adapt books by bestselling novelist Mark Billingham for the new BBC One four-part drama In the Dark.
In the first two-parter of the drama's two stories, Detective Helen Weeks discovers she is pregnant, either by her partner Paul or the guy with whom she had an affair. Baby daddy issues aside, she returns to her hometown when her best friend from school finds herself in the midst of a media frenzy, after the local police arrest her husband for the abduction of two young girls. He may or may not be guilty of the crime, so Helen must solve the case. What this requires, though, is that she confront both her present and her past and dig deep into the secrets of her childhood, all while contemplating bringing a new life into the world.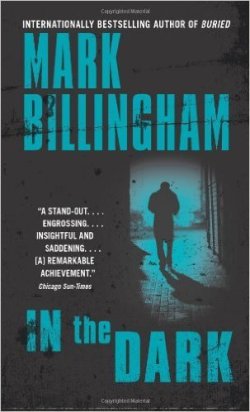 The second two-part story is based on Billingham's novel In The Dark. Now heavily pregnant, Helen grapples with an unexpected tragedy that pulls her into the dangerous, grimy underbelly of urban Manchester. It forces her to ask herself the question of whether you can really know a person completely, even if you love them. With new priorities and a fragile hope for the future, it's up to Helen to make the world a better place for her unborn child.
Said Brocklehurst about the new drama, "For me, crime drama is only interesting when it is told through character and in Helen Weeks, Mark has created a brilliant central character: a ballsy, funny, outspoken police woman who finds herself on the cusp of motherhood and has to grudgingly accept the vulnerability that brings to her.
"The key theme of the drama – how well do we really know those closest to us? – is a theme I find endlessly fascinating, and the fact that Helen's own life has secrets and duplicity makes the drama all the more interesting."
Added Billingham, "I am hugely thrilled that my stories are to be adapted for the screen […] and thrilled we are setting the show in my home town of Manchester and making the city an integral part of the drama."
Hilary Martin (From Darkness, In The Flesh), Head of BBC Drama North, will executive produce In the Dark. The drama will film in Manchester and Northwest England in 2016.
Casting will be announced for both His Dark Materials and In the Dark in due course, so stay tuned for updates.
__________________
Add your comments on our Facebook, Google+, and Twitter pages.
Share this post/page.

From Novels to TV: Philip Pullman's 'His Dark Materials' & Mark Billingham's 'In the Dark'