"Seems it never rains in Southern California," sang Briton Albert Hammond in the early '70s, but it will be pouring British programs here during KCET's 2015/2016 TV season.

The good folks at KCET passed along a bit of insider info that I can now share with you, particularly viewers in the Southern California broadcast area of the independent public television station: The British are coming!
That is, more British TV shows are joining DCI Banks, Death in Paradise, Doc Martin, Father Brown, Moone Boy, Mr. Sloane (which premiered in the US on KCET), New Tricks, Scott & Bailey, Spy, and Vera, as KCET has acquired four British TV titles for its UK TV fans.
The first — Whitechapel — premiered on the 27th of September. Starring Monte-Carlo TV Festival award nominee Rupert Penry-Jones (MI-5, Silk, The Strain), this mystery/crime drama revolves around copycat killings of crimes committed decades or even centuries earlier, including the Jack the Ripper murders in Victorian London, gangster slayings by the Kray Twins during the 1960s, and the Ratcliff Highway murders of 1811.
Penry-Jones plays DI Joseph Chandler, an ambitious, fastidious detective with OCD that both helps and hinders him in solving cases. Costarring is BAFTA Film Award nominee Phil Davis (Poldark, Bleak House) as DS Ray Miles, a veteran police officer who is Chandler's polar opposite, possessing little tolerance for newfangled ideas about crime-fighting, his new, posh boss, and especially Ripperologist Edward Buchan, played by British Comedy Awards winner Steve Pemberton (Happy Valley, Inside No. 9).
KCET continues airing Season 1 of Whitechapel in its regular time slot of Sundays at 9 PM PT, and follows it directly with Seasons 2 and 3.
The British TV show that practically every Brit TV fan is anxiously awaiting is the upcoming seventh season of the international hit dramedy, Doc Martin — shown exclusively in Southern California on KCET, where the program is the station's highest-rated series.
That cliffhanger of a Season 6 finale has every Clunatic wondering if Martin (BAFTA winner Martin Clunes) and Louisa (Caroline Catz) will survive as husband and wife, since she is set to jet off to Spain with baby James Henry to stay with her mum. Clearly, Martin is asking the same question, thus his promise to see a therapist as a means of winning her back.
Whether as part of a couple or on his or her own, others of Portwenn's quirky residents have their share of good news/bad news, highs and lows, too, including restaurateur Bert Large (Ian McNeice), his entrepreneur son Al (Joe Absolom), Martin's Aunt Ruth (Primetime Emmy® winner Dame Eileen Atkins), pharmacist Mrs. Tishell (Selina Cadell), PC Joe Penhale (John Marquez), and surgery receptionist Morwenna Newcross (Jessica Ransom).
In addition to a new regular character in Season 7, there are a few surprises, as well, such as the return of certain characters and a guest star from Hollywood (!).
Doc Martin: Season 7 premieres Thursday, the 14h of January 2016 (time TBA).
Joining the KCET British TV line-up next year is The Fixer, the 2008 Royal Television Society award winner for Best Drama Series and a must-watch crime drama from the minds of Neil Cross (Luther, MI-5) and Ben Richards (Fortitude, Outcasts).
Starring as the titular fixer is Crime Thriller Awards winner Andrew Buchan (Broadchurch, Garrow's Law, The Honourable Woman), who plays John Mercer, an ex-Special Forces operative turned cold-blooded killer (of relatives, no less) — murders for which he was sentenced to life in prison but gets out after five years. The person who gets Mercer released is Lenny Douglas (BAFTA Awards, Scotland winner Peter Mullen, The Fear, Red Riding, Top of the Lake), a shadowy figure officially retired from the police. Unofficially, he's a "deniable operative" whose job is to "bring order where the law has failed" and ensure that criminals who've escaped the law are dispatched, as in permanently.
In exchange for his freedom, Mercer is to do the dispatching. Lenny's deal for him is this: John shares a flat with former cellmate Calum McKenzie (Jody Latham, Shameless, The Silence), does one job as Lenny's hitman, and then he's free to spend as much time as he wants with his sister Jess (Monte-Carlo TV Festival nominee Liz White, Life on Mars, The Crimson Petal and the White) and to live life as he pleases. That, or go back to prison.
Living with Calum, an irrepressible bundle of "deviant energy," gets to John more than the thought of assassinating a criminal who'd ordered the hit on a senior police officer. But a deal is a deal. Except is isn't. Not for John or Calum, or Rose Chamberlain (National Television Awards, UK winner Tamzin Outhwaite, New Tricks, Red Cap), a honeypot who also works for Lenny. Mercer's life as a fixer really is a done deal, whether he likes it or not.
The Fixer is thrilling, poignant, and humorous, and it premieres on KCET in March 2016 (debut date and time TBA).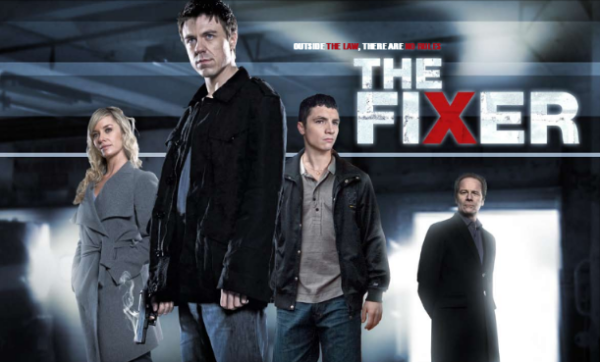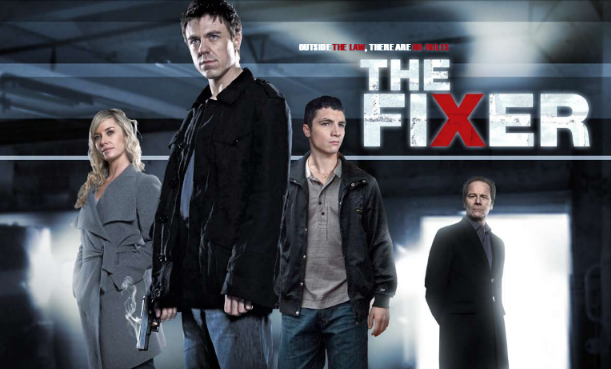 The final addition to KCET's slate of new British programs is another must-watch: Shetland, a Scottish noir crime drama based on the "Shetland Island" novels by award-winning author Ann Cleeves ("Vera Stanhope"). As with Nordic noir, Shetland is a character-driven drama focused on the relationships between killers and victims, motives for murder, and the inner workings of the police officers who investigate the crimes.
Shetland stars BAFTA Awards, Scotland nominee Douglas Henshall (Outlander, Collision, Primeval) as DI Jimmy Perez, a down-to-earth and idealistic cop who returns to his hometown in the Shetland Isles following the death of his wife. For him, it's a haven, a safe place where he can raise his teen daughter Cassie (Erin Armstrong, Glasgow Girls), and she can spend time with her biological father, Duncan Hunter (fellow BAFTA Scotland nominee Mark Bonnar, Line of Duty), a good friend of Perez.
But murders on the remote and haunting Shetland turn Perez's haven into a more sinister, but no less stunning, place to live and to work with partner DC Alison "Tosh" MacIntosh (Alison O'Donnell, Holby City) and PC Sandy Wilson (Steven Robertson, Being Human).
In Season 1's "Red Bones" an elderly Shetlander is fatally shot on the grounds of her croft, and soon thereafter another body is found. Multiple suspects emerge, as does a decades-old secret. With the killer still at large and throngs of tourists about to descend on the Shetland Isles for the Up Helly Aa fire festival, Jimmy and Tosh must quickly piece together the few clues they have to nab the murderer before yet another person becomes a victim.
Season 1 of Shetland also premieres in March 2016 on KCET.
For more information about these shows, visit the KCET website or contact KCET's Member & Viewer Services department.
__________________
Add your comments on our Facebook, Google+, and Twitter pages.
Share this post/page.

Exclusive: KCET Acquires Four British TV Titles for 2015/2016 Season