Soon to join The Amazing Race and Survivor at CBS is the new reality competition series Hunted, as intense to watch as it is for the folks who go on the run to avoid being captured.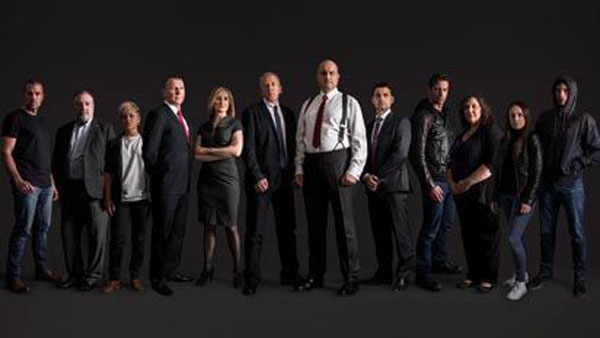 Reality shows aren't usually my thing, unless we're talking documentaries. But with Hunted, I am hooked, as are more than a million Britons who've tuned in to the first three episodes to date on Channel 4 in the UK.
Now CBS has ordered Shine TV's Hunted for the US, which will be produced for the stateside network by Endemol Shine North America (Big Brother, The Biggest Loser).
Said Glenn Geller, President of CBS Entertainment, "It combines the suspense of a crime drama with the thrill of a competition reality series and some very topical social issues."
In Hunted the contestants are fugitives trying to escape detection, while expert trackers and investigators manhunt them by any and all means available, from the traditional searches of homes and questioning of family and friends, to state-of-the-art digital technologies — including mobile phones, debit/credit cards, and social media with their built-in tracking mechanisms — that allow the hunters to locate the hunted.
For the contestants, dispensing with life as they know it while being on the run, trying to avoid being captured, is more difficult than they could have imagined. Not just on the physical level, but on the mental and emotional, as well. As in paranoia, panic, loneliness.
And even though there are far fewer CCTV cameras in the US than Britain, the trackers have ways to find the fugitives, because the latter leave physical and/or electronic footprints just about everywhere they go, from practically everything they do.
So what does it take to slip through the cracks and go undetected for a month in a country where surveillance is nearly everywhere, all while still abiding by the law? That is the question posed by Hunted, and it is up to the show's fugitives to find out.
CBS will announce further details about Hunted in the near future.
__________________
Add your comments on our Facebook, Google+, and Twitter pages.
Share this post/page.

Hunted: Intense UK Reality Competition Series Gets US Version