Childhood's End, the new sci-fi drama premiering on Syfy, is chock-full of actors from across the pond and down under, including Charles Dance, Julian McMahon, and Colm Meaney.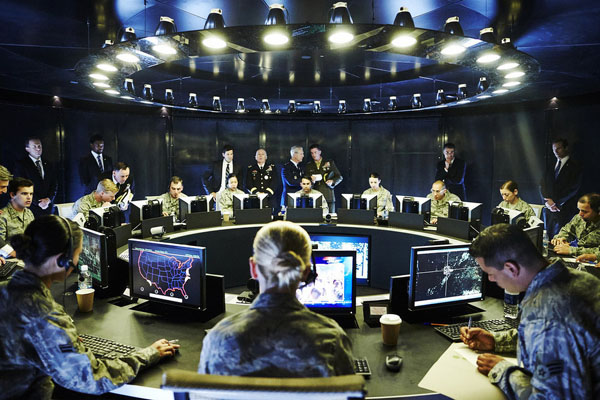 The acclaimed and classic science fiction novel, Childhood's End, written by the renowned Arthur C. Clarke and published in 1953, is now a six-hour television event for Syfy.
Childhood's End follows the peaceful invasion of Earth by the alien Overlords, who promise to eliminate poverty, war, and sickness, and thus usher in a golden age of peace, health, and security for all of humankind. The thing is, the Overlords insist on hiding their appearance, and the mystery about them begs the question, "What do they really want from Earth?"
Meanwhile, much of the world is enjoying a life of utopia, but some amongst the Earthlings suspect there is a price to pay for all this goodness with supposedly no alien strings attached. As the truth about the Overlords' intentions are revealed, mankind discovers its actual destiny may actually be a nightmare instead of a dream come true.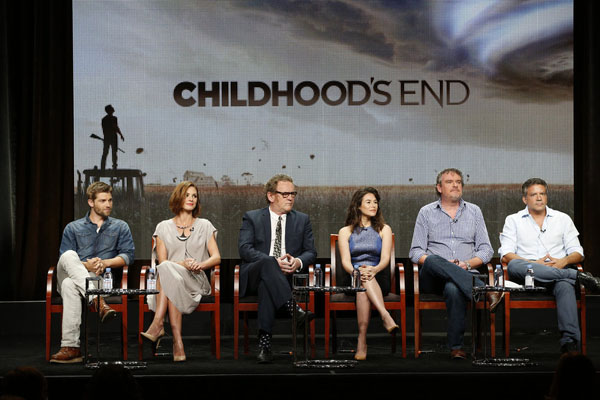 Leading the international cast are Charles Dance (Game of Thrones), Mike Vogel (Under the Dome), Daisy Betts (Last Resort), Yael Stone (Orange is the New Black), Julian McMahon (Nip/Tuck), Osy Ikhile (The Fear), and Colm Meaney (The Driver).
Behind the camera of Childhood's End are several heavy-hitters, including BAFTA nominee Matthew Graham (Life on Mars, Ashes to Ashes), who adapted the novel for the small screen and serves as writer/executive producer, and Primetime Emmy® nominee Nick Hurran (Sherlock, Doctor Who), who directs.
Executive producing are Oscar® winner Akiva Goldsman (Lone Survivor, A Beautiful Mind, I Am Legend) and Academy Award® nominee Michael De Luca (Captain Phillips, Moneyball, The Social Network). Alissa Phillips (Moneyball, Mob City) is co-executive producer. Universal Cable Productions is the studio.
Childhood's End will air over three consecutive nights — Monday through Wednesday, 14-16 December 2015, from 8-10 PM ET/PT. Mark your calendars!
__________________
Add your comments on our Facebook, Google+, and Twitter pages.
Share this post/page.

Childhood's End: Colm Meaney, Charles Dance Lead Cast of New Syfy Sci-Fi Drama