The global phenomenon of Downton Abbey will soon be drawing to a close for millions of fans, and hearts are already beating faster as the premiere of its final season approaches.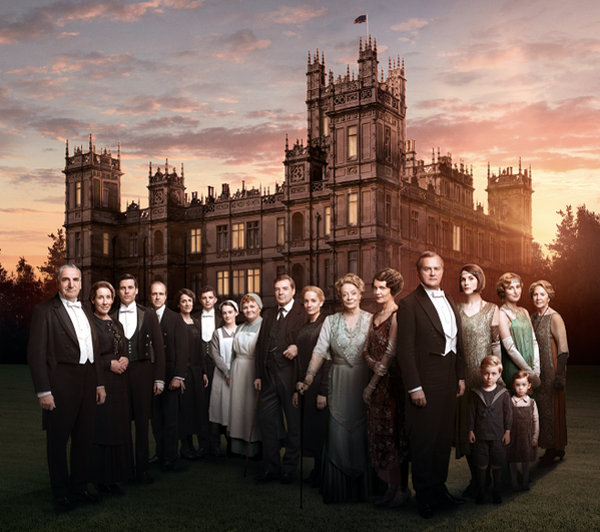 When Downton Abbey returns as a series for the last time, it does so with eight new episodes and its ultimate Christmas special, all set in 1925, sixth months after the 2014 special holiday episode.
We can look forward to seeing most of the main cast throughout Series 6 — Hugh Bonneville, Laura Carmichael, Jim Carter, Brendan Coyle, Michelle Dockery, Kevin Doyle, Joanne Froggatt, Rob James-Collier, Phyllis Logan, Elizabeth McGovern, Sophie McShera, Lesley Nicol, Maggie Smith, and Penelope Wilton — and we will likely see at least some of Allen Leech and Fifi Hart, despite Tom Branson and daughter Sybbie's move to Boston. Not a given are appearances by Lily James and Matt Barber, as their newlywed characters, Lady Rose and Atticus Alderidge, were headed for America.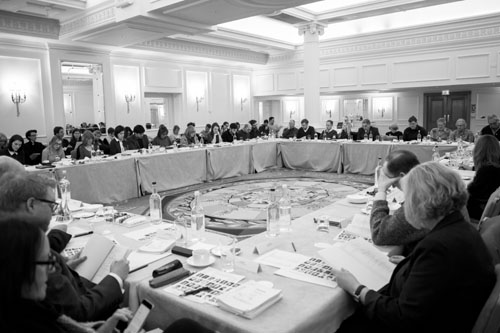 Whether Lady Edith finds lasting love, Mr. Carson and Mrs. Hughes have a happily-ever-after as husband and wife, and Mr. Bates and Anna can settle down in peace sans police, we have to wait and see. Ditto if Mr. Molesley and Baxter (Raquel Cassidy) become more than friends, if Thomas makes a new friend post-Jimmy Kent, and if Daisy takes all that learning she's been doing to go help father-in-law Mr. Mason (Paul Copley) run his farm.
Two things are certain: Patricia Hodge (Miranda) is joining the cast for the Christmas episode, due to air in the UK on 25 December 2015, and in February 2016 in the US. And Series 6 revolves around Lady Mary and her love life.
Said Gareth Neame, Downton's Executive Producer, "I think the final season is very strong and I believe the fans of the show around the world will be happy and satisfied with what happens to our characters."
At the press launch for the final series, Downton Abbey writer and creator Julian Fellowes said, "The characters have been so real to me for six years. So I do think you have a little sadness. You do feel rather sorry to say goodbye to these people because I've enjoyed the creation. I'm sorry to see them go. I'm very unlikely to be involved in anything that is as successful again and so, of course, I say goodbye to these golden years with a slight pang. But it seems the right time to go while we're still firing."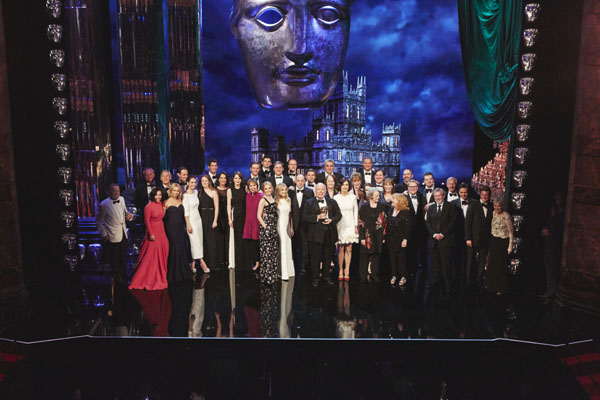 It's been an incredible, record-breaking run for Downton Abbey, which is shown in more than 250 territories worldwide. The program is the highest-rated UK drama of the past decade, averaging 11 million viewers over the course of the last five series and Christmas specials. And in the US Series 5 had a weekly average audience of 12.9 million viewers and was watched by 25.5 million people over its nine-week run on PBS.
The show has so far won three Golden Globe® Awards, three BAFTA Awards, three National Television Awards, three Screen Actors Guild Awards, and a Producers Guild of America Award. And it is the most nominated British show in Emmy® Awards history, with 59 nominations and 11 wins to date.
Its most recent accolade is a BAFTA Special Award, in recognition of its contribution to television in the UK and around the world. The Special Award was presented in front of a live audience at Richmond Theatre during a BAFTA Tribute to the show. (The filming of the event will be broadcast later this year as a BAFTA-ITV Studios co-production for ITV.)
Watch the moment @DowntonAbbey received the BAFTA Special Award. @ITV will broadcast the Tribute later this year. https://t.co/yCHWMKjCXV

— BAFTA (@BAFTA) August 12, 2015
The BAFTA Tribute to Downton Abbey also includes a retrospective in pictures and the "BAFTA Celebrates Downton Abbey" brochure.
The cast and crew of the show have shed their tears, and ours are on the way.
Downton Abbey: Series 6 premieres next month on ITV and the 3rd of January 2016 on PBS.
__________________
Add your comments on our Facebook, Google+, and Twitter pages. Share this post/page.
Downton Abbey: Special BAFTA Award and Tribute and Final Series Guest Star