Universal Cable Productions (UCP) unveiled new deals at Comic-Con International 2015 in San Diego (#SDCC), including one based on a cult Brit sci-fi film and another adapted from a comic series featuring none other than The Bard.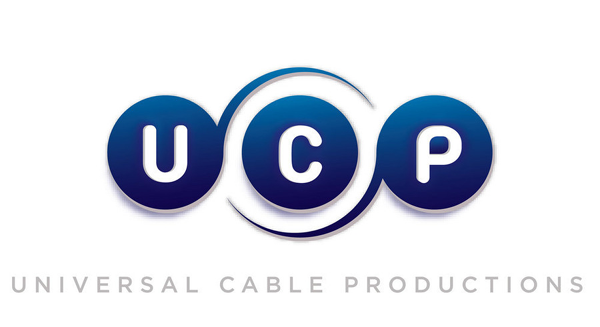 The demand for television content is high, notably for series based on science fiction and comic book stories that each come with a built-in fan base. So UCP is ramping up its growing genre library with several titles, including the two below.
One is the scripted series The Machine, which UCP is developing for Syfy. It's based on the award-winning, cult British film The Machine, whose story follows a brilliant computer programmer who creates the first-ever piece of self-aware artificial intelligence in a desperate attempt to save his terminally ill daughter. But things go terribly wrong when the technology, designed to help injured soldiers, is hijacked by the government and used to create the ultimate robotic weapon.
The Machine will follow multiple storylines as it takes a broad view of cutting edge scientific breakthroughs in genetic engineering, trans-humanism, and artificial intelligence.
The film's writer/producer/director, Caradog James (Little White Lies), will pen the TV script, while its other producer, John Giwa-Amu (The Silent Storm), will produce the series.
The studio also optioned the critically-acclaimed comic series Kill Shakespeare, created by Anthony Del Col and Conor McCreery, and released by IDW Publishing (Orphan Black). This dark take on Shakespeare, which also spawned a stage production and board game, pits The Bard's greatest heroes — Hamlet, Juliet, Othello, Falstaff, Romeo, and Puck — against his most menacing villains of Richard III, Lady Macbeth, and Iago, in an epic adventure. The adventure? To find and kill — or save — a reclusive wizard. That wizard? William Shakespeare. Del Col and McCreery are set to write the TV series.
Said Dawn Olmstead, Executive Vice President of Development, Universal Cable Productions, "Comic-Con has been fertile ground for mining great content – it was there five years ago that I first heard about Kill Shakespeare and have been chasing it since. They had me at a love triangle between Romeo, Juliet, and Hamlet. Set in a world where all of Shakespeare's villains are seeking to find their creator and destroy him, is well, very Shakespearian. The Machine is a profound story that allows us to explore a poignant and unique relationship between science fiction and humanity."
Stay tuned for updates on both series.
__________________
Add your comments on our Facebook, Google+, and Twitter pages.
Share this post/page.

Universal Cable Productions Develops 'The Machine' and Options 'Kill Shakespeare' for TV