National Geographic Channel (NGC) has announced the cast for Saints & Strangers, a new historical drama that includes several actors from across the pond.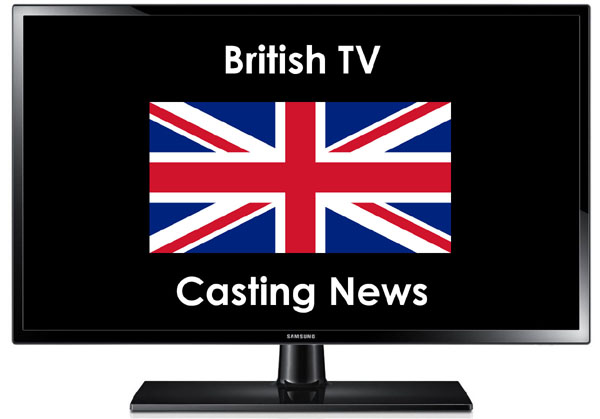 Saints & Strangers is a four-hour TV movie event — the first scripted miniseries for NGC — about the men and women aboard the Mayflower who settled at Plymouth.
Half of the key characters are played by actors from the UK and Ireland, including Michael Jibson (DCI Banks, Father Brown), Natascha McElhone (Californication, Ronin), Brían F. O'Byrne (Aquarius, Love/Hate), Barry Sloane (Revenge, Hollyoaks), and Ray Stevenson (Dexter, Rome).
On the US side are Anna Camp (Pitch Perfect, True Blood), Vincent Kartheiser (Mad Men, Angel), Ron Livingston (Boardwalk Empire, Band of Brothers), Tatanka Means (The Night Shift, Banshee), Kalani Queypo (Nurse Jackie, The New World), and Raoul Trujillo (Da Vinci's Demons, Apocalypto).
The "saints" refer to the religious separatists who left behind the lives they'd known for ones of religious freedom in the New World. They include:
William Bradford (Kartheiser), who later became a long-serving governor of Plymouth Colony.
Dorothy Bradford (Camp), William's wife, haunted by having left their young son behind for a new life in a new land.
John Carver (Livingston), the initial leader of the Pilgrims and the first governor of Plymouth Colony.
Edward Winslow (Sloane), who became a diplomat to the Pokanoket tribe and their leader Massasoit.
Myles Standish (Jibson), a non-separatist who served as the colony's military adviser.
The "strangers" refer to the Mayflower passengers whose goal wasn't religious freedom but money and adventure. They include:
Stephen Hopkins (Stevenson), a man with a shady past and a previous trip to the New World.
Elizabeth Hopkins (McElhone), Stephen's wife and one of only four women to survive to the first Thanksgiving.
John Billington (O'Byrne), patriarch of a family known for its troublemaking.
The settling of the saints and strangers in the New World meant interactions with the Native Americans, who had their own issues to deal with before the Eurpoeans arrived. They include:
Massasoit (Trujillo), the sachem (leader) of the Pokanoket tribe, whose people have been nearly wiped out by plague.
Hobbamock (Means), one of Massasoit's men and a Pniese, an elite warrior thought to be unkillable in battle.
Squanto (Queypo), a former captive and slave of English explorers who acts as a translator and negotiator between Massasoit and the governors of the Plymouth Colony.
Saints & Strangers is written by Eric Overmyer and Seth Fisher, directed by Paul Edwards (Sleepy Hollow, Lost), and produced by Sony Pictures Television (Masters of Sex, Outlander) with Little Engine Productions (Rush, The Gates).
Principal photography on Saints & Strangers is set to begin this month in South Africa, with a premiere date slated for fall 2015.
Source: The Hollywood Reporter
__________________
Add your comments on our Facebook, Google+, and Twitter pages.
Share this post/page.

Saints & Strangers: British, Irish Actors in Cast of New Drama from National Geographic Channel