As filming has started on the Downton Abbey 2015 Christmas special — the final episode ever — Mr. Bates, I mean Brendan Coyle, has signed on for the Irish drama The Rising.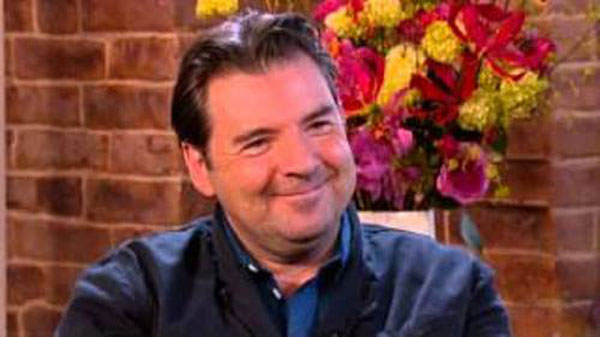 The Rising, an historical drama about Ireland's 1916 Easter Rising, will feature the Emmy®-nominated Brendan Coyle in the role of politician Augustine Birrell, Britain's Chief Secretary for Ireland from 1907 to 1916, who resigned following the uprising.
The film will star Colin Morgan (Humans, Merlin) as Sean McDermott, the mastermind behind the Easter Rising.
Michael (Micheál) Neeson (Anchorman 2: The Legend Continues) will follow in his father Liam's footsteps in the role of insurrectionist Michael Collins, and David O'Hara (The Tudors, Braveheart) will play revolutionary leader James Connolly.
According to Variety, "The story will form a prequel to the events covered in Neil Jordan's Michael Collins and Ken Loach's 2006 Palme d'Or winner The Wind That Shakes the Barley.
The historical drama-thriller, to be produced and directed by Kevin McCann from a screenplay by McCann and co-writer Colin Broderick, will follow the uprising mounted by Irish republicans to end British rule in Ireland and establish an independent Irish Republic.
Before Coyle arrives on the big screen, viewers in the US will be able to see him in the crime drama series Spotless, coming this fall to Esquire Network.
__________________
Add your comments on our Facebook, Google+, and Twitter pages.
Share this post/page.

The Rising: Brendan Coyle Joins Colin Morgan in Cast of Irish Film