No Showtime subscription? No problem. At least not for the opener of Penny Dreadful: Season 2, which is streaming now and for free in advance of the season premiere next month.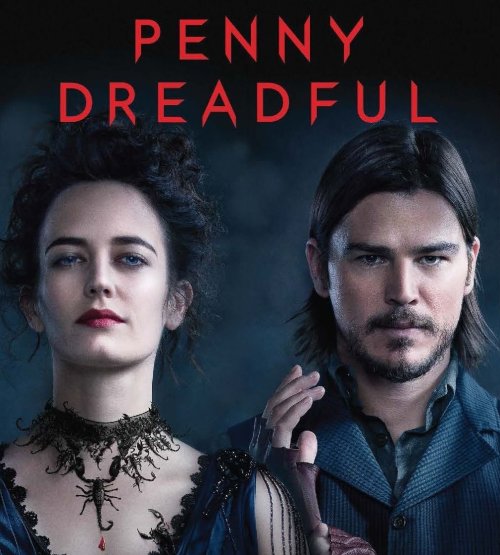 What's in store for the enigmatic Vanessa Ives (Eva Green, Casino Royale), African explorer Sir Malcolm Murray (Timothy Dalton, License to Kill), and sharpshooter Ethan Chandler (Josh Hartnett, Lucky Number Slevin) when Penny Dreadful
returns for its sophomore outing?
And what of Dr. Victor Frankenstein (Harry Treadaway, Fortitude), his creature (Rory Kinnear, Southcliffe), deceased Irish immigrant Brona Croft (Billie Piper, Doctor Who), the ever-youthful Dorian Gray (Reeve Carney, Snow Falling on Cedars), spiritualist Evelyn Poole, a.k.a. Madame Kali (Helen McCrory, Peaky Blinders), and Egyptologist Ferdinand Lyle (Simon Russell Beale, The Hollow Crown)?
According to Sir Malcolm's mysterious associate, Sembene (Danny Sapani, The Fear)? "[The past] never leaves us. It is who we are." Well, that may be so, but in "Fresh Hell," a new evil hunts Vanessa.
As for the rest, watch it for yourself to find out.
Guest stars include Ruth Gemmell (Silent Witness), Sarah Greene (Vikings), David Haig (Doc Martin), Douglas Hodge (Secret State), and Tamsin Topolski (Holby City).
Viewers can stream "Fresh Hell" at the Showtime website and YouTube. (Note: The video is edited and accessible only to viewers in the US.)
Penny Dreadful: season 2 premieres Sunday, 3 May 2015, at 10 PM ET, exclusively at Showtime.
__________________
Add your comments on our Facebook, Google+, and Twitter pages.
Watch: Penny Dreadful: Season 2 Premiere Episode FREE NOW