Cue the creepy theremin music, because the worldwide hit Brit mystery, Midsomer Murders, is returning for its eighteenth outing.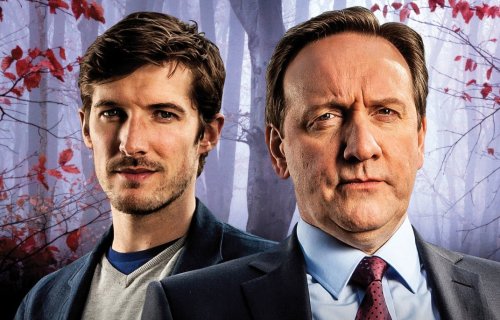 Filming is already underway on six new episodes of Midsomer Murders,
starring Neil Dudgeon as DCI John Barnaby and Gwilym Lee as DS Charlie Nelson. Joining them is Manjinder Virk (Ordinary Lies, Call the Midwife, Monroe), who plays the new pathologist, Dr. Kam Karimore.
The (fictional) county of Midsomer is already known as "the deadliest county" in Britain, and with more intricate murder mysteries on the horizon for Barnaby and Nelson to unravel and solve, the beautiful (and lethal) place will retain that singular title.
Storylines in Series 18, slated for transmission on ITV in 2016, include body-snatching, competitive cycling, and the sighting of UFOs over Midsomer County. They are written by Rachel Cuperman (Midsomer Murders), Sally Griffiths (Midsomer Murders), Chris Murray (Wild at Heart) and Paul Logue (DCI Banks).
Commissioned by ITV Channels Director of Drama Steve November and Controller of Drama Victoria Fea, the new episodes are produced by Phil Hunter (Doctors), executive produced by Bentley Productions Managing Director Jo Wright (Lovejoy), and directed by Alex Pillai (Trial & Retribution), Renny Rye (Agatha Christie's Poirot), and Nick Laughland (Inspector Lewis).
Stay tuned for further details.
In the meantime, stateside fans can stream the first 16 series of Midsomer Murders at Acorn TV, where Series 17 should makes its US debut later this year.
__________________
Add your comments on our Facebook, Google+, and Twitter pages.
Midsomer Murders: Hit Mystery Drama Returning for Series 18