First world problems. A funny 21st-century meme, but for people who lived in 16-century Tudor England, things such as new homes and exotic foods could be deadly. Find out how they and others were health hazards in the fascinating Hidden Killers of the Tudor Home.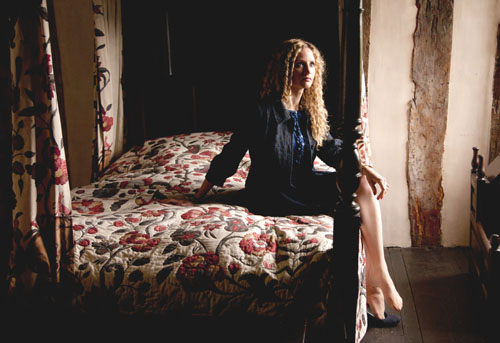 New wealth and new aspirations amongst the "middling sort" (the precursor to what we call the middle class) — professionals, artisans, merchants, and the like — meant domestic life in the Tudor home, an "icon of Britishness," was transformed.
In Tudor times, as today, making a show of one's wealth and status included investing in more and better-quality material goods, building new homes with innovative technologies, and even delighting in new foods.
Foods such as potatoes, tomatoes, and oranges, the latter being one that became more plentiful during the Tudor era and gave the English the word for the color, too.
But other forms of newness were also dangerous. As historian Dr. Suzannah Lipscomb states, "New, life-threatening changes made their way into the Tudor home."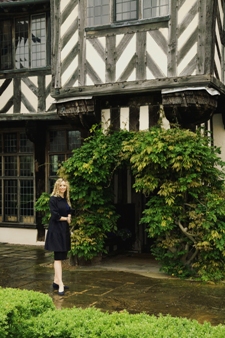 In Hidden Killers of the Tudor Home, Lipscomb, author of 1536: The Year That Changed Henry VIII
and A Journey Through Tudor England,
 as well as host of Henry and Anne: The Lovers Who Changed History, takes viewers on a tour of the Tudor home, from the dining room and kitchen, to the garden and bedroom, where unsuspecting homeowners could be victims of the health hazards they brought inside.
One such item was the luxury good known as "white gold" — sugar — a must-have on any well-to-do person's dining table, and whose ill effects are still being experienced by people today. (Think you can't die from bad teeth? Think again.)
Others were the various herbs and plants, such as tansy, that were plucked from a Tudor homeowner's garden pharmacopoeia and used for medicinal purposes that ranged from cuts to infectious diseases, including cholera, diphtheria, and typhoid. For some botanicals, their healing powers could prove lethal.
Then there was quicksilver, or mercury, the key ingredient in a product called Baxter's Cream, a salve used to treat the manifest symptoms of syphilis. But physical absorption of the silver metal's poison wasn't the main reason people died from it.
Without the benefit of indoor plumbing, people of the Tudor era, notably women, went to nearby lakes and ponds for the water they needed for household chores, bathing, and cooking. While bacteria in water could certainly be a source for illness, minor accidents could be fatal when met with the combined forces earth, water, and air… and wool.
And millennia after the discovery of fire came the fireplace, and in Tudor homes, fireplaces with chimneys. The lack of building codes and safety regulations, though, meant that chimneys, an innovation that allowed for multiple-story homes with separate, fireplaced rooms for sleeping, cooking, and dining, became a hotbed of future fatalities.
Throughout the hour-long Hidden Killers of the Tudor Home, the third in the BBC's series of "Hidden Killer" documentaries which includes investigations into the perils of Victorian and Edwardian homes, Lipscomb interviews many experts who shed light on how certain novelties and long-standing habits of the Tudor period could bring suffering and death. Experts include:
Dr. Jelena Bekvalac, Curator of Human Osteology at the Museum of London's Centre for Human Bioarchaeology and coauthor of Global Ancestors
Jessie Childs, historian and author of God's Traitors and Henry VIII's Last Victim
Historic Building Consultant Nathan Goss
Dr. Steven Gunn of Merton College, Oxford, author of Early Tudor Government, 1485-1558 and editor of Arthur Tudor, Prince of Wales
Dr. Tara Hamling, Early Modern History Senior Lecturer at University of Birmingham, author of Decorating the 'Godly' Household, and coauthor of Everyday Objects
Dr. Suzy Lishman, President of the Royal College of Pathologists
Food Historian Marc Meltonville
Multi-title author Stuart Peachey of Bullace Hill Living History
Fire Investigator Emma Wilson
Dr. Alun Withey, Associate Research Fellow at University of Exeter and author of Physick and the Family
Hidden Killers of the Tudor Home begins airing 1 April 2015 on the stations listed below. Check your local listings or contact the station serving your area for broadcast details.
| STATE | CITY | STATION |
| --- | --- | --- |
| CALIFORNIA | San Francisco/Oakland, San Jose | |
| GEORGIA | Albany, Athens, Augusta, Chatsworth, Cochran, Columbus, Dawson, Macon, Pelham, Savannah, Waycross, Wrens | |
| IDAHO | Boise, Coeur d'Alene, Moscow, Pocatello, Twin Falls | |
| MASSACHUSETTS | Boston | |
| NEW HAMPSHIRE | Durham, Keene, Littleton | |
| OHIO | Akron, Alliance, Youngstown | |
| Oklahoma | Cheyenne, Eufaula, Oklahoma City, Tulsa | |
| South Dakota | Aberdeen, Eagle Butte, Lowry, Martin, Pierre, Rapid City, Sioux Falls, Vermillion | |
| TEXAS | Austin | |
| UTAH | Provo | |
| WYOMING | Casper-Riverton, Lander | |
__________________
Add your comments on our Facebook, Google+, and Twitter pages.
Hidden Killers of the Tudor Home: Public TV Stations Bringing New BBC Documentary to the US