There are period dramas aplenty to look forward to this year, one of which is the highly-anticipated new adaptation of Poldark. The original is 40 years old now, but it is still one of the best and most successful British TV series ever, and it is returning to select local public TV stations starting this month.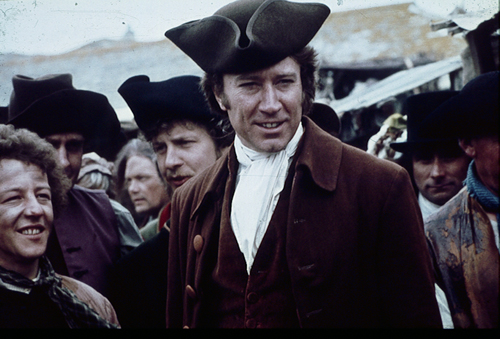 Based on the novels by Winston Graham,
 the original Poldark is a classic. The production captured audiences on both sides of the pond when it debuted in 1975/76, so much so that, in a 2006 PBS Masterpiece survey, Poldark
 landed in the #7 spot amongst viewers' favorites, out of more than 250 Masterpiece Theatre programs. And even today, the saga of Ross Poldark is adored by decades-long fans and new ones alike.
We meet Poldark (Robin Ellis), a British Captain in the American War of Independence, as he returns home to his native Cornwall. His arrival is anything but a hero's welcome. His father is dead, the family estate is in ruins, and his lady love, Elizabeth (Jill Townsend), who thought Poldark was dead, is betrothed to his cousin, Francis (Clive Francis), and will not entertain otherwise from her former beau.
As a member of the landed gentry, Poldark's marriage to Demelza (Angharad Rees), the daughter of a mine worker, is scandalous. As a man with ethics and compassion, his legal business dealings and consideration for his workers (and the working class in general) pit him squarely against his powerful and tyrannical rival, George Warleggan (Ralph Bates). And that's just for starters.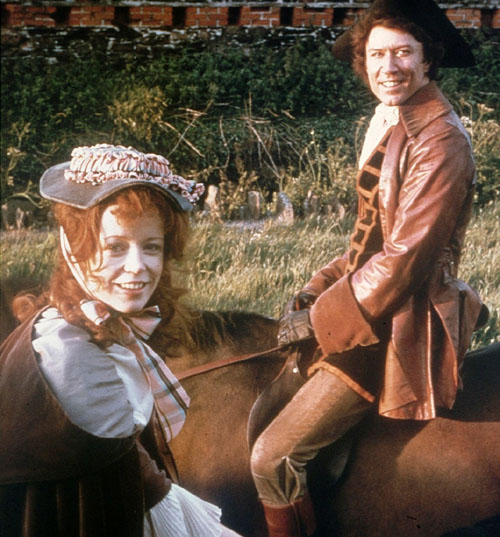 Unlike other period drama productions in the '70s, which were predominantly shot on sound stages, Poldark used exterior shots of the scenic Cornwall extensively, giving viewers a sense of place and another layer of visual appeal to the that of the costumes. Both combined with the incredible story and fine acting by the cast — which included Judy Geeson (To Sir, with Love), Kevin McNally (Pirates of the Caribbean film series), Trudie Styler (a.k.a. Sting's wife, The Next Three Days), and Jane Wymark (Midsomer Murders) — to make Poldark one of the best-loved series for the past four decades.
While the production values of the original series are of a lesser quality than the high def we're accustomed to these days, the Poldark story is one for the ages, and if you haven't seen it yet, its 29 hour-long episodes are definitely worth a (binge) watch.
Poldark
 is being released this month to public TV stations, and the ones below are confirmed for airing it. (Check you local listings for air dates and times.) This post will be updated as new stations come on board.
| STATE | CITY | STATION |
| --- | --- | --- |
| District of Columbia | Washington, DC | |
| Indiana | Indianapolis | |
For viewers whose public TV stations won't be broadcasting Poldark, Acorn TV and Amazon Instant Video
have both seasons available for streaming.
__________________
Add your comments on our Facebook, Google+, and Twitter pages.
Get Your Poldark On Before the New Adaptation Debuts