WETA UK, the nation's first and only broadcast channel that airs British TV programming 24/7/365, is also the first public TV channel to screen the Irish crime series, Jack Taylor.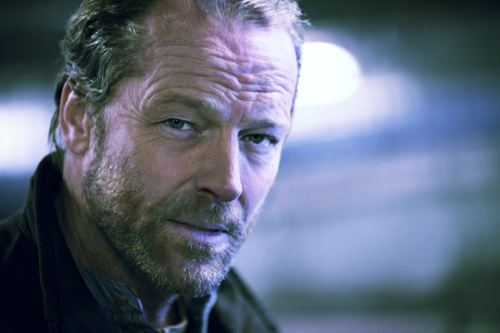 Launched in 2012, WETA UK is a digital channel of PBS member station WETA, which serves the Washington, DC market. WETA UK's round-the-clock British TV programming has been a huge hit with viewers (including yours truly), as it re-airs PBS blockbusters, from Downton Abbey to Last Tango on Halifax, and brings both old favorites, such as 'Allo, 'Allo and Waking the Dead, and new ones, such as Scott & Bailey and Death in Paradise, to telly. And soon it will be the only station in the US to broadcast Jack Taylor.
Scotsman Iain Glen (Downton Abbey, Game of Thrones) stars as Irishman Jack Taylor in the dark and gritty eponymous series based on the noir crime novels by Edgar Award nominee Ken Bruen.
The scruffy-looking, gravelly-voiced Jack Taylor is easy-going yet stubborn, hard-living yet softhearted, even when it comes to his shrew of a mum. He's also a cop, a Garda with the national police force in Galway… until he assaults a politician. Forced off the job, Jack turns his skill at finding things from policing to being a "finder," a private detective (the only one in Ireland to boot), and taking on cases that his clients won't take to the Gardaí.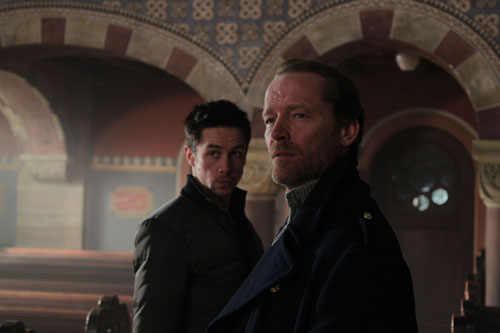 Working on his own doesn't mean, though, that Jack doesn't need help, and not just because his heavy drinking is becoming a bigger and bigger liability. He does, and help comes first from an unlikely source: Kate Noonan (Nora-Jane Noone, The Runaway), a new Garda, and the only cop who will still give Jack the time of day. Then Cody Farraher (Killian Scott, Love/Hate), who idolizes Jack, joins him as his unintended sidekick.
Together, they search for clues and gather evidence, and bend the rules when they have to, to get at the truth and give clients the closure they seek, starting with the cases in the three feature-length films that comprise Jack Taylor: Set 1,
including…
"The Guards" — A woman hires Jack to find her missing 18-year-old daughter after a series of apparent suicides have left four young women dead. But something about his first client makes him uneasy, and he soon learns that she has an ulterior motive for her search.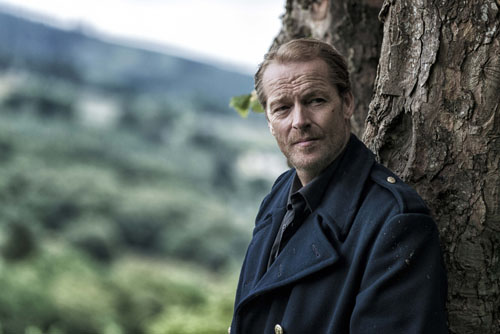 "The Pikemen" — A year after the events in "The Guards," Jack is back in Galway and hired to investigate the death of a man at a construction site. Meanwhile, a group of local vigilantes known as the Pikemen is meting out its own brand of justice in the city. Soon after Jack and the Pikemen cross paths, Taylor finds himself on the hook for the murder of another man, and ends up on the wrong side of the law himself.
"The Magdalen Martyrs" — Jack delves into the history of one of the notorious Magdalen laundries when the daughter of a former inmate, now deceased, asks Jack to find the sadistic nun known as "Lucifer." His investigation uncovers more than he bargained for, including a decades-old family secret.
WETA UK begins airing the Jack Taylor: Set 1
episodes on Thursday, 18 December 2014, at 9 PM ET, and will screen the Set 2
episodes in 2015.
__________________
Add your comments on our Facebook, Google+, and Twitter pages.
Jack Taylor: Irish Crime Drama Makes US Broadcast Debut on WETA UK