Several of JK Rowling's works, written under her own name as well as pen name Robert Galbraith, are headed to telly. Muggles of the world say, "Yay!"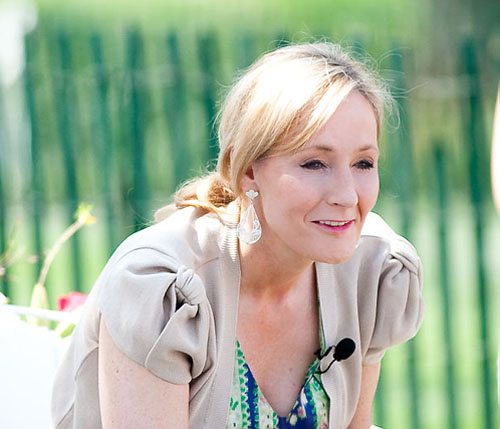 The latest news is from Danny Cohen, Director of BBC Television, who announced that the "Cormoran Strike" novels, penned by JK Rowling under the pseudonym Robert Galbraith, will be adapted for a BBC One TV series to be produced by Bronte Film and Television, JK Rowling and Neil Blair's independent production company.
The first two titles in the "Cormoran Strike" series are the critically-acclaimed bestseller, The Cuckoo's Calling,
and The Silkworm,
which was published in 2014.
The Cuckoo's Calling (Cormoran Strike Book 1)
The Silkworm (Cormoran Strike Book 2)
Rowling will collaborate on the project, with the number and length of episodes to be decided once the creative adaptation process has begun. This marks a continuation of the relationship between BBC One, Brontë Film and TV, and JK Rowling, whose novel The Casual Vacancy has been adapted for a three-part miniseries (see below).
The "Cormoran Strike" series was commissioned by Charlotte Moore, Controller BBC One, and Ben Stephenson, Controller BBC Drama Commissioning.
As noted above, BBC One and BBC Drama had commissioned earlier this year the exclusive adaptation of The Casual Vacancy,
JK Rowling's first novel for adults and a worldwide bestseller with more than six million copies sold to date.
Set in the seemingly idyllic English village of Pagford, The Casual Vacancy peers past the pretty façades, cobbled market sqaure, and ancient abbey to reveal that Pagford is not what it seems. It is, in fact, a town at war — where the rich are at war with the poor, teens are at war with their parents, wives are at war with their husbands, and teachers are at war with their students.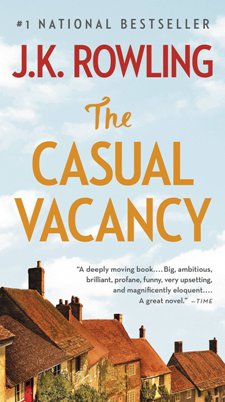 The cast includes BAFTA winner Michael Gambon (Maigret) as Pagford delicatessen owner Howard Mollison, Julia McKenzie (Agatha Christie's Marple) as Howard's wife Shirley, Rufus Jones (Hunderby) as Howard's son Miles, Keeley Hawes (Line of Duty) as Miles' wife Samantha, and Rory Kinnear (Penny Dreadful) as Barry Fairbrother.
Also in the cast are Keeley Forsyth (Coronation Street) as Terri Weedon, newcomer Abigail Lawrie as Terri's daughter Krystal, Monica Dolan (Appropriate Adult) as Tess Wall, Simon McBurney (Rev.) as Tess' husband Colin, Richard Glover (A Field In England) as Simon Price, Marie Critchley (In The Flesh) as Simon's wife Ruth, and Michelle Austin (The Bill) as Kay Bawden.
Production on the BBC One miniseries, in association with HBO, began this past summer. The three hour-long episodes will screen in 2015 on BBC One (in February) in the UK and HBO in the US.
The Casual Vacancy miniseries, written by Sarah Phelps (The Crimson Field), was commissioned by Danny Cohen, Director of BBC Television, and Ben Stephenson, Controller of BBC Drama. It is produced by Bronte Film and Television, with Blair, Paul Trijbits (Dancing On the Edge), and Rick Senat executive producing, Ruth Kenley-Letts (The Hour) producing, and Jonny Campbell (In the Flesh) directing.
__________________
Add your comments on our Facebook, Google+, and Twitter pages.
Adaptations of JK Rowling's The Casual Vacancy, Robert Galbraith's Cormoran Strike Novels Coming to TV