They're heeere. Previews for the first two episodes of Ripper Street: Series 3.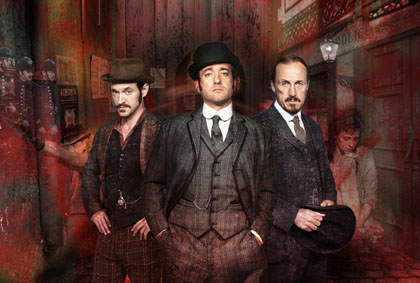 Without any further ado…
Preview: Episode 1: "Whitechapel Terminus"

Preview: Episode 2: "The Beating of Her Wings"

The third series of Ripper Street
debuts in the UK exclusively at Amazon Prime Instant Video on 14 November 2014 at 9 PM BST, with television broadcasts on BBC One and BBC America coming in 2015.
__________________
Add your comments on our Facebook, Google+, and Twitter pages.
Watch: Ripper Street: Series 3, Episodes 1 and 2 Previews