Well! Wasn't that a how-do-you-do of a cliffhanger on Outlander Saturday night? How will the last scene play out when the series returns from hiatus? We'll have to wait until next spring to find out.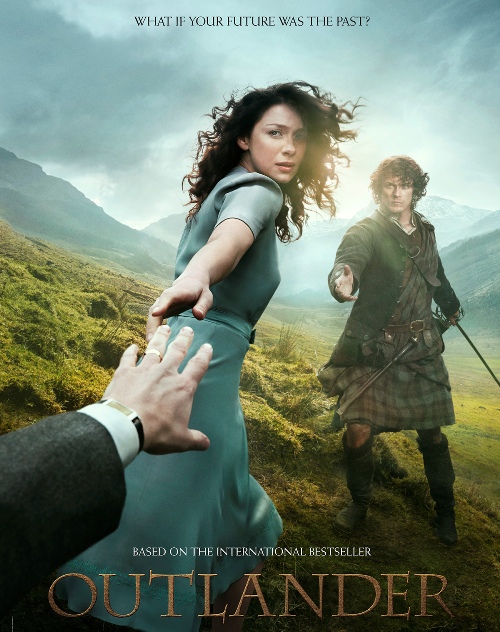 One thing that we learned before being left hanging: Apples do not fall far from the tree in the Randall family. (Sheesh!)
Anyhoo, for those who haven't read Outlander
by Diana Gabaldon and don't know what becomes of Claire (Caitriona Balfe), Jamie (Sam Heughan), and Frank and Black Jack Randall (Tobias Menzies), no spoilers here. Just know that the wait to find out will be absolutely worth it.
The first of the eight Outlander: Season 1, Part 2 episodes will debut exclusively on Starz at 9 PM ET on 4 April 2015.
Six months in Outlander time can either feel like the blink of an eye or an eternity, but there's no getting around the final few hours to get in on the Starz "Outlander Watch & Win Sweepstakes."
If you're the lucky winner, you'll get a walk-on role in an episode of Outlander, round-trip airfare to Scotland, and more. So hurry — you have until 11:59 PM ET tonight — for your chance to be a Sassenach yourself. Visit the sweepstakes page at the Starz website to get details and to enter.
__________________
Add your comments on our Facebook, Google+, and Twitter pages.
Outlander: Season 1, Part 2 Debut, Plus Last Day for Sweepstakes