Another Scandinavian drama is being remade for American and British television. This time, it isn't a police procedural crime drama, but a sci-fi thriller: Humans.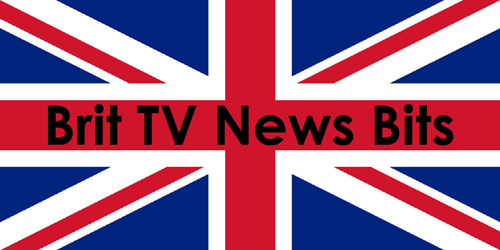 Kudos and AMC, in association with Matador Films, are producing Humans, an adaptation of the Swedish sci-fi drama, Real Humans (Äkta Människor), for the US and UK markets.
Set in a parallel present, the latest gotta-have-it gadget isn't a new phablet, wearable, or i-something, but a "synth" — "a highly-developed robotic servant eerily similar to its live counterpart." For one stressed-out family that could do with a bit of transformation, making a refurbed synth a member of the household has chilling consequences.
Said Joel Stillerman, Executive Vice President, Programming, Production and Digital Content for AMC, "'Humans' is that rare sci-fi series that puts the emphasis squarely on the character aspect of the story, and explores the emotional impact that will come with an increasingly blurry line between human and machine."
Humans is the latest on a growing list of Scandinavian series remakes for US and UK audiences, which includes the British Wallander and The Tunnel (both also from Kudos), and American versions of The Killing, The Bridge, and Those Who Kill. In the works is the HBO remake of the hit Danish political drama, Borgen.
I have seen the first season of Real Humans,
and can assure you that it is one heckuva disturbing and unnerving show. Storylines reflect much of what ails individuals, families, and society at large today, with the human characters relating to and acting toward the downright creepy "hubots" — some reminiscent of The Stepford Wives, others of Roy Batty and Pris from Blade Runner, and others still of Lal and Lore of Star Trek: The Next Generation — in all the ways you might (and might not) expect.
So, if the remake is anything like the original series, then Humans should be a very worthwhile watch.
Filming will begin this fall on Humans' eight hour-long episodes, and the series will premiere exclusively on AMC in the US and Channel 4 in the UK in 2015.
AMC's Kristin Jones and Joel Stillerman, and Channel 4's Piers Wenger, Beth Willis, and Simon Maxwell, commissioned Humans. Sam Vincent and Jonathan Brackley (Spooks) are adapting the series. Executive producing are Jane Featherstone (Broadchurch) and Derek Wax (The Hour) for Kudos, with Chris Fry (The Smoke) of Kudos and Henrik Widman (Real Humans) and Lars Lundström (Wallander) of Matador Films producing.
__________________
Add your comments on our Facebook, Google+, and Twitter pages.
Humans: Swedish Sci-Fi Thriller Being Remade for UK/US TV