Hailed as "unmissable" by The Times (UK), Line of Duty will soon make its way from US streaming services to broadcast TV, when local public TV stations begin screening the gritty, in-your-face crime thriller.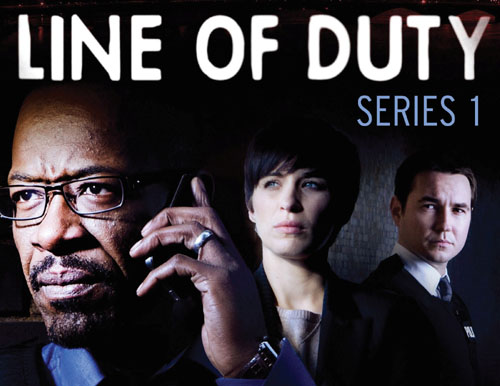 Stateside viewers have been thrilled to the edge of their seats by the no-holds-barred Line of Duty
ever since the award-winning crime drama debuted online back in 2012. Now broadcasters, namely select public TV stations, are getting in on the action with Series 1.
It revolves around one question: Is Tony Gates a bent copper?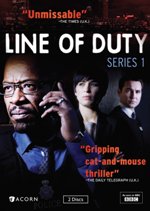 DCI Gates (Lennie James, Low Winter Sun) has an impressive track record in nailing criminals, one that earns him the Officer of the Year award. But Superintendent Ted Hastings (Adrian Dunbar, Ashes to Ashes), the head of anti-corruption unit AC-12, suspects there's more to Gates' unusually high clearance rate than just brilliant detective work.
Whereas Gates has the respect and adoration of his team, DS Steve Arnott (Martin Compston, Monarch of the Glen) has neither, not since he refused to go along with his colleagues in covering up the shooting of an innocent man during an anti-terrorism raid. Instead of losing his job, though, Arnott is transferred to AC-12.
There Arnott works with Hastings to investigate Gates, and then partners with DC Kate Fleming (Vicky McClure, Broadchurch), an AC-12er on the case working undercover as a cop on Gates' team. They soon learn of Gates' relationship with Jackie Laverty (Gina McKee, The Forsyte Saga), a businesswoman with whom he has been having an affair. If only his extramarital activities began and ended with intimate ones, but they don't.
And that's when Gates' life begins to spiral violently out of control.
Fast-paced, tense, and often downright brutal, the first series of Line of Duty is utterly gripping, from the opening shoot-out to the I-did-not-see-that-one-coming ending.
Line of Duty: Series 1
will make its US broadcast debut (in edited form to comply with public TV rules for language and other mature content) this Sunday, 28 September 2014, at 10:30 PM ET on WETA, the PBS member station that serves the Washington, DC market. Viewers in the Dallas area will be able to watch it on KERA in January 2015.
We expect more public TV stations to pick up the 5-episode series in the coming weeks, so check back here for updates.
| STATE | CITY | STATION |
| --- | --- | --- |
| DISTRICT OF COLUMBIA | Washington, DC | |
| TEXAS | Dallas | |
__________________
Add your comments on our Facebook, Google+, and Twitter pages.
Line of Duty: Crime Thriller Coming to Public TV Stations