With the 2014 British Academy Cymru Awards coming up next month, the game is on between Hinterland, Sherlock, and Stella. Which series will win for Best TV Drama?

Awards season continues with the 2014 BAFTA Cymru (Wales) Awards, and the big question is: Will Sherlock bring home the award it didn't win at the Emmys, or will Hinterland or Stella, two homegrown Welsh series, best it for the Best TV Drama honor?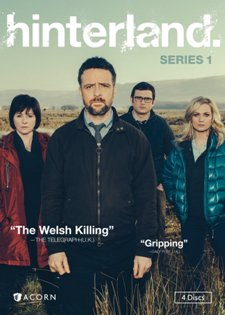 Hinterland
(Y Gwyll), the Welsh crime drama that is every bit as noir as its Scandinavian counterparts, leads the pack with nine nominations. In addition to Best TV Drama, Richard Harrington is nominated for Best Actor, and costar Mali Harries for Best Actress. Marc Evans and Jeff Murphy also have nods for Best Director Fiction and Best Writer, respectively.
Harrington, who stars as Aberystwyth transplant DCI Tom Mathias, is up against Tom Riley for his portrayal of Leonardo Da Vinci in the historical fantasy drama Da Vinci's Demons, and Mathew Gravelle, who plays the transgender Patricia in 35 Diwrno (35 Days), a murder mystery that lets viewers, instead of fictional detectives, figure out the whodunit.
Harries, who plays Aberystwyth local DI Mared Rhys, has two actresses from the drama series Gwaith/Catref (Work/Home) as fellow nominees: Rhian Blythe, for her role as math teacher Grug Matthews, and Siw Hughes, as school secretary Gemma Haddon.
If you haven't seen Hinterland yet, you can stream it exclusively at Netlix in the US, and at Amazon Instant Video
and Google Play the UK.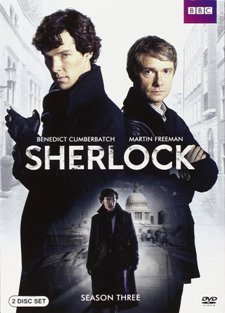 Following its hat trick of winning Outstanding Lead Actor in a Miniseries or Movie for Benedict Cumberbatch, Outstanding Supporting Actor for Martin Freeman, and Outstanding Writing for Steven Moffat (for the episode "His Last Vow") at the 2014 Primetime Emmys, Sherlock
has five BAFTA Cymru nominations (as does 35 Diwrnod).
These include nods in the Best TV Drama, Photography and Lighting, Production Design, Makeup and Hair, and Special, Visual & Graphic Effects categories.
PBS Masterpiece is streaming the Sherlock: Season 3 episodes free in the US at the Masterpiece video portal until 25 September 2014. All three seasons are available for streaming at Amazon Instant Video,
Google Play, Netflix, and Vudu
in the US, and Amazon Instant Video
and Google Play in the UK.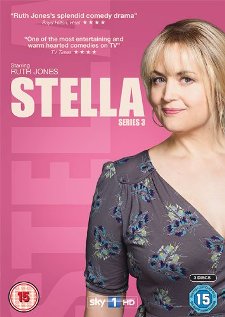 The dramedy Stella
is better known in the UK than the US, but regardless, it beat Sherlock and The Indian Doctor for the coveted BAFTA Cymru Best TV Drama Award in 2013. Now going into its fourth series, which is expected to screen in early 2015, the family drama about a 40-something mum dealing with the ups and downs of life and love is a viewer favorite and could repeat last year's success. Or not.
Series creator, writer, and star Ruth Jones is also nominated, in the Best Writer category, alongside Jeff Murphy for Y Gwyll/Hinterland and Siwan Jones and Will Roberts for 35 Diwrnod.
Stella's three series to date are available for streaming at Google Play and Hulu Plus in the US. (Right now, non-Hulu Plus subscribers can view the first series for free at Hulu.) Viewers in the UK can stream all 30 episodes at Amazon Instant Video
and Google Play.
Other 2014 BAFTA Cymru-nominated series that screen in the US include Da Vinci's Demons
and Doctor Who,
both of which are up against Sherlock in the Special, Visual & Graphic Effects category. Da Vinci's Demons also has nods for Production Design and Costume Design in addition to Tom Riley's for Best Actor, and Doctor Who competes against Y Gwyll/Hinterland and Cardiff Singer of The World in the Sound category.
To see the complete list of nominees, visit the Cymru Awards page at the BAFTA website.
The 2014 BAFTA Cymru Awards ceremony takes place at the Wales Millennium Centre (WMC) in Cardiff, Wales, on Sunday, 26 October. For members of the public who are interested in attending the event, tickets for Upper Circle seating can be purchased online for £10 each at the WMC website.
__________________
Add your comments on our Facebook, Google+, and Twitter pages.
Hinterland, Sherlock, Stella Up for BAFTA Cymru TV Awards