The hit mockumentary, Derek, is returning. Not with six episodes, but one special. And one is better than none, I say.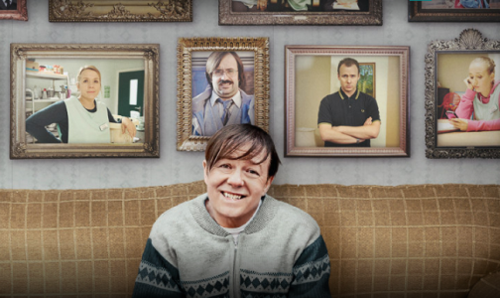 No matter that Ricky Gervais didn't win the Emmy for Outstanding Lead Actor in a Comedy Series for Derek
this year, but that isn't stopping him from bringing his inimitable character back to telly.
In explaining why he's done little work for the past week on his new film, Life on the Road, featuring his world-famous David Brent character from The Office, Gervais said:
"I've been working on a Derek special actually. I did toy with a third series, particularly after the Emmy nod, but I decided to stick to my usual formula of two series and a special. "
So that's it then. Derek will follow in the footsteps of Gervais' other TV series, The Office and Extras, with a thirteenth episode.
Whether we'll see a follow-up Web series with Derek, à la Learn Guitar with David Brent, remains to be seen.
Both series of Derek
are currently streaming at Netflix.
__________________
Add your comments on our Facebook, Google+, and Twitter pages.
Derek: Two Series and a Special