Alright, Sassenachs, let's leave that horrific flogging scene from Episode 6 of Outlander behind us, shall we, and move onto something that is far less brutal to the senses. Namely, the backstory about Jamie's Highland clans.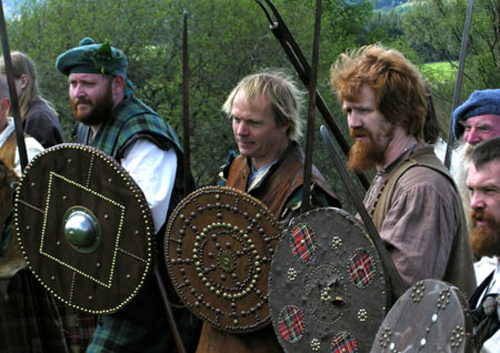 Yes, that's clans in the plural. If you've been watching the Outlander TV series, or you've read the Diana Gabaldon novel
on which it is based, then you know that the fantasy tale's 18th century hero, Jamie, was born into Clan Fraser, and that his uncles, Dougal and Colum, are of Clan MacKenzie. But what about the two Highland clans themselves?
To learn more about Clan Fraser and Clan MacKenzie, as well as other clans from the Highlands of Scotland, allow me to point you to the documentary series, Highland Clans.
Each episode is only a half-hour long, but presenter Paul Murton offers up plenty of intriguing tidbits about each of the twelve clans that he covers, such as how the Frasers ended up fighting for the British about a decade after fighting against them, and the role the MacKenzies played in the demise of the clan way of life.

Highland Clans: Episode 5 – The Fraser Clan… by Eurochannel

Highland Clans: Episode 6 – The MacKenzie Clan… by Eurochannel
Murton travels to islands, castles, and other locations in the Highlands to deliver insights about the clans, and episodes feature artwork, interviews with current clan chiefs and other clan descendants, and footage of cool stuff like the Inverness Military Tattoo.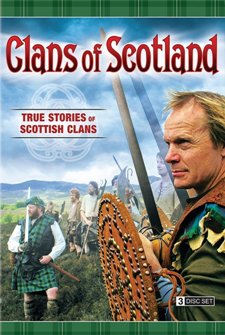 Through tales, characters, and major events — from raids, rivalries, and rebellions, to folklore, legends, and legacies — Murton presents the good, bad, and ugly of Highland clans' histories.
Each of the series' two seasons — packaged together as Clans of Scotland
on DVD — cover six clans:
Clan MacGregor (to which Murton belongs), Clan MacDonald, Clan MacLeod, Clan Campbell, Clan Fraser, and Clan MacKenzie in Season 1
Clan Armstrong, Clan Cameron, Clan Douglas, Clan Maclean, Clan Stewart, and Clan Grant in Season 2.
Eurochannel is currently screening Season 1 episodes at its channel on the Dish Network, via its free Android app (that requires a $7.99/month subscription to access programs), and online (for $0.99/episode) at its PPV VOD webpage and Dailymotion channel.
__________________
Add your comments on our Facebook, Google+, and Twitter pages.
Get the Lowdown on Outlander's Highland Clans