Curious minds have wanted to know what happens to DC Endeavour Morse since the Series 2 cliffhanger. We will find out in the newly-commissioned Series 3.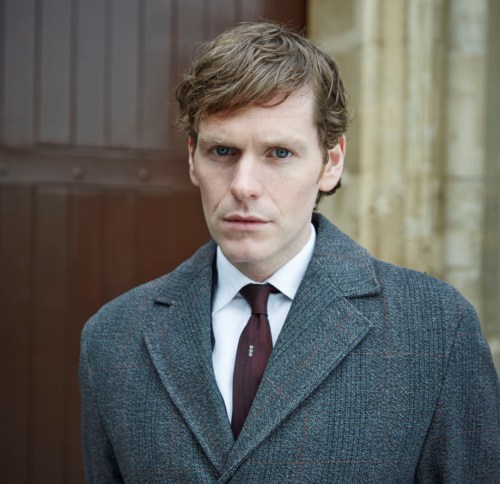 The news from ITV today could not be more welcome for fans of Endeavour,
the hit prequel series to Inspector Morse.
Produced by Mammoth Screen, the third series of Endeavour will include four new feature-length episodes penned by Russell Lewis, creator of and writer for the Endeavour and Inspector Lewis series and writer for the Morse series. Colin Dexter,
author of the "Inspector Morse Mysteries," will continue consulting for Mammoth Screen.
(You are now under caution. Spoilers below, if you haven't seen the Series 2 finale.)
Series 3 will pick up where "Neverland"
left off, when DC Endeavour Morse (Shaun Evans) was arrested, framed for a murder he didn't commit, and DI Fred Thursday (Roger Allam) was hanging onto life by a thread after being shot in the chest.
Will Thursday survive? Will Morse be able to prove his innocence? What will the fall-out be on Morse and the rest of the Oxford City Police? And last but not least, what will happen between Morse and girlfriend Monica Hicks (Shvorne Marks)?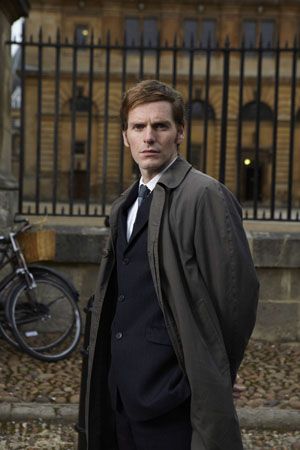 All we know for sure right now is that Shaun Evans (The Last Weekend, Teachers) will reprise his role as DC Endeavour Morse, in shabby raincoat and all, and return to Oxford to film the new series.
Said Evans, "I'm really excited to be revisiting the '60's as young Morse. The audience reaction to Endeavour has been fantastic and this series promises to be the best we've made so far. It'll be well worth the wait!"
(Hopefully the wait won't be too long.)
Lewis, also an Executive Producer on Endeavour alongside Mammoth Screen's Michele Buck and Damien Timmer, offered this: "Endeavour '67… Pepper – Piper – Purple Haze… As 'Oxford's finest' encounter friends and foes both old and new, our next quartet of mysteries will take the audience on a psychedelic Summer of Love fairground ride, filled with twists and turns, shrieks and scares. For something wicked this way comes…"
(Ooh!)
And Steve November, ITV's Director of Drama Commissioning, said, "We are delighted be working with Mammoth Screen on a third series of Endeavour. Russell Lewis has created four more fantastic stories and we're looking forward to seeing Shaun Evans reprise his role as young Morse."
(We are, too!)
Filming hasn't yet started on the third series of Endeavour,
so stay tuned for details. Ditto for whether the new series will screen on PBS in the US.
__________________
Add your comments on our Facebook, Google+, and Twitter pages.
Endeavour: Shaun Evans Returning for Third Series of Hit Mystery Drama