Not a heist drama, but a comedic post-heist thriller, Culprits is set for its US premiere.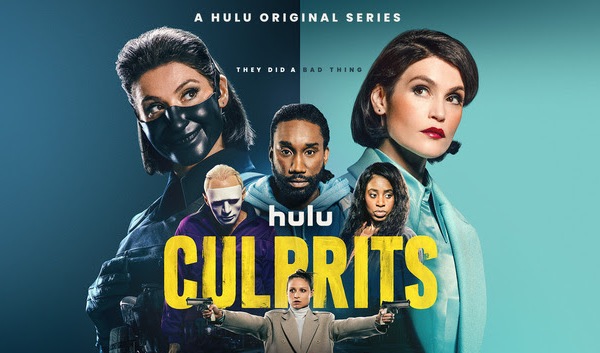 Culprits kicks off where most crime stories end: after a high-stakes heist, when a crew of elite criminals went their separate ways and tried to leave their old lives behind.
Then past and present collide when a ruthless assassin starts targeting them, killing them off one by one. Why are they being stalked? Who is behind the mayhem? And will they be able to find one another in time to protect themselves and the people they love?
The cast of the eight-episode series includes Nathan Stewart-Jarrett (Four Weddings and a Funeral, Misfits), Gemma Arterton (Funny Woman, Rogue Agent), Eddie Izzard (Stay Close, Hannibal), Kirby Howell-Baptiste (Barry, Killing Eve), Niamh Algar (Raised by Wolves, Deceit), Kamel El Basha (Room 207, Renegades), Tara Abboud (Rebel, Amira), Ned Dennehy (Peaky Blinders, Glitch), Kevin Vidal (Workin' Moms, American Gods), and Baeyen Hoffman (The Good Doctor, The Way Home), amongst others.
Culprits, a Hulu Original Series, premieres in the US as a full-season binge on Friday, December 8, exclusively on Hulu.
__________________
As an affiliate of Amazon and other cos, affiliate links on this blog allow us to earn income from qualifying actions (at no extra cost to you).

Culprits: Comedic Crime Thriller Series Set for US Premiere