Today the BBC and BritBox North America released a first-look photo from Season 2 of the multi-award-winning hit drama Time and announced new cast members.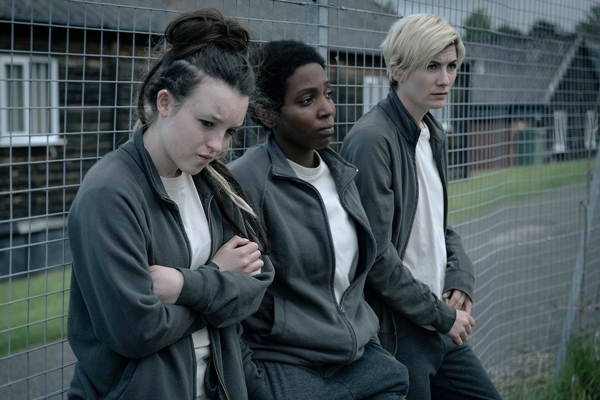 Written by multi-award winner Jimmy McGovern (Broken, Cracker, The Street) and Helen Black, writer of the BAFTA-nominated Life and Death in the Warehouse, Season 2 of Time is led by Jodie Whittaker (Doctor Who, Broadchurch), Tamara Lawrance (The Silent Twins, The Long Song), and Bella Ramsey (The Last of Us, His Dark Materials), with Siobhan Finneran (Happy Valley, Downton Abbey) reprising her role from Season 1 as Marie-Louise, a prison chaplain.
Told through the lens of three very different inmates, Time is a moving and high-stakes portrayal of life inside a women's prison. Arriving at Carlingford Prison on the same day, Kelsey (Bella Ramsey), Orla (Jodie Whittaker), and Abi (Tamara Lawrance) are thrown together to face an unfamiliar world. But even with the ever-present threat of violence within its walls, they discover that an unexpected sense of community, as well as a shared understanding, still might be possible.
Today's news also includes the announcement of additional cast members. Joining the new season of Time are BAFTA-award winner Sophie Willan (Alma's Not Normal, Still Open All Hours), Julie Graham (Shetland, Being Eileen), Alicia Forde (Waterloo Road, Ryan Can't Read), Lisa Millett (The A Word, Robin Hood), Faye McKeever (The Responder, Des), Kayla Meikle (The Capture, The Girl Before), James Corrigan (This Is Going to Hurt, This England), Nicholas Nunn (Clique, SAS Rogue Heroes), and Maimuna Memon (Sherwood, Unforgotten).
A BBC Studios production for the BBC, in a co-production with BritBox North America for North America, Time: Season 2 is directed by Andrea Harkin (The Confessions of Frannie Langton, The Trial Of Christine Keeler). The three-part series is produced by Mark Hedges (Hanna, The Rising), with executive producers Priscilla Parish, Michael Parke, and Andrew Morrissey for BBC Studios, Lucy Richer for the BBC, and Jimmy McGovern.
Additional funding and support comes from the Liverpool Film Office through its Liverpool City Region Production Fund. Global distribution will be handled by BBC Studios.
Time: Season 1 is currently available to stream in the UK on BBC iPlayer and in North America on BritBox. Season 2 is coming soon to BBC One and iPlayer as well as BritBox.
Stay tuned for updates.
__________________
As an affiliate of Amazon and other cos, affiliate links on this blog allow us to earn income from qualifying actions (at no extra cost to you).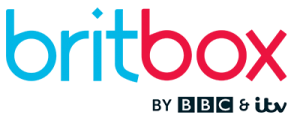 Time: First-Look Photo & Casting News from Season 2 of Award-Winning Drama Released