For viewers in the US, Endeavour is coming to a close after a decade. (Sob!) Let's celebrate all things Endeavour with this special from Masterpiece Mystery!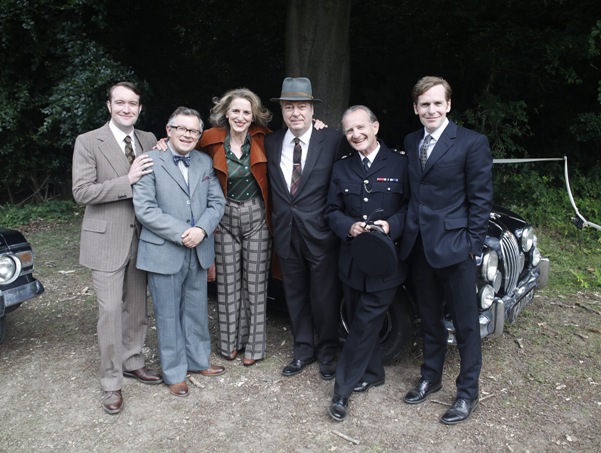 Goodness, time does fly when you're having fun. Has it really been a decade since we were introduced to young Endeavour Morse in the pilot episode of Endeavour? And soon, for viewers in the US, the beloved series is coming to a close with its ninth and final season.
But it's more than just the end of the series. It's the end of an era, as the epic tale of Inspector Morse, the iconic Oxford detective celebrated the world over, draws to a close. From the original Inspector Morse (1987-2000), to the spinoff series Inspector Lewis (2006-2015), to a decade of Morse's backstory in Endeavour (2012-2023), the Oxford universe of crime has fascinated viewers and enjoyed enormous global appeal for decades, and most likely continue to do so for decades more.
To celebrate all things Endeavour in advance of the final season's US premiere on June 18, check out Morse & The Last Endeavour: A Masterpiece Mystery! Special.
The special features interviews with the main cast members, who reflect on the rich appeal of the series set in 1960s-to-early 1970s Britain. It also goes behind the scenes during the filming of Endeavour's last season, as decades of interconnecting plots are tied together. Actress Abigail Thaw, daughter of original Morse star John Thaw, reveals how she became a regular member of the Endeavour cast as newspaper editor Dorothea Frazil. Kevin Whately, who starred as Detective Sergeant Lewis in Morse, reflects on the tremendous effect the hit whodunit series had on his career. And Endeavour star Shaun Evans traces his journey from acting to directing episodes of the series.
Morse & The Last Endeavour: A Masterpiece Mystery! Special premieres Sunday, June 11, 2023, at 9 PM ET (check your local listings) on linear PBS, with streaming available on all station-branded PBS platforms, including PBS.org and the PBS app.
The special is a MultiStory Media production for ITV. The Executive Producers for Mammoth are Damien Timmer and Helen Ziegler. The Executive Producer is Mike Blair. It is produced and directed by Iwan Roberts.
__________________
As an affiliate of Amazon and other cos, affiliate links on this blog allow us to earn income from qualifying actions (at no extra cost to you).

Morse & The Last Endeavour: A Masterpiece Mystery! Special Celebrates Beloved Series