Hulu has released the trailer for Season 3 of The Great, the Primetime Emmy® Award-winning satirical comedy-drama about Catherine the Great. Check it out.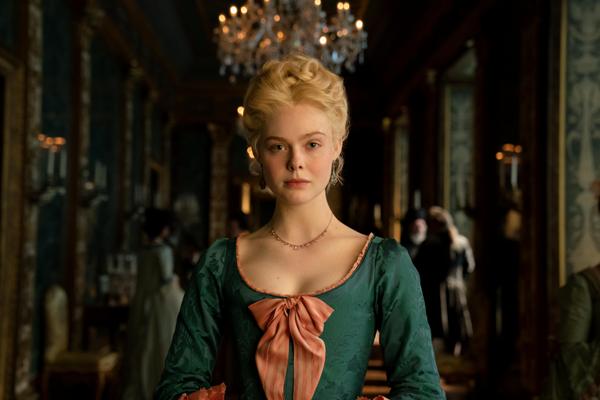 More laughs are in the offing when The Great, the hit satirical comedy-drama about the rise of Catherine the Great, returns to our screens with its third season.
Season 3 sees Catherine (Elle Fanning, The Girl from Plainville) and Peter (Nicholas Hoult, The Favourite) attempt to make their marriage work after some seemingly insurmountable problems — not the least of which were Peter witnessing his own attempted murder at Catherine's hands and her imprisonment of all of his friends. On top of this, Peter is at a loose end playing First Husband to Catherine's reign, so he busies himself with fathering, hunting, and salty culinary ventures. But they're not enough to keep him contented as visions of his late father (Jason Isaacs, Harry Potter) get in his head about his failures as Peter the Great's son.
Meanwhile, Catherine the Great starts making a name for herself beyond her borders and, inspired by a visit from the US ambassador, sets up a conference where peasants, nobles, and merchants can all give their input on developing a new Russia. She learns that even the best political leaders sometimes need to make compromises in order to progress.
The Great: Season 3, a Hulu Original, premieres in the US on Friday, May 12, exclusively on Hulu.
Created, written, and executive produced by Tony McNamara (The Favourite), the series costars Phoebe Fox (The Hollow Crown), Adam Godley (The Umbrella Academy), Gwilym Lee (Midsomer Murders), Charity Wakefield (Wolf Hall), Douglas Hodge (Penny Dreadful), Sacha Dhawan (Doctor Who), Sebastian de Souza (Medici), Bayo Gbadamosi (War of the Worlds), and Belinda Bromilow (The Heart Guy).
__________________
As an affiliate of Amazon and other cos, affiliate links on this blog allow us to earn income from qualifying actions (at no extra cost to you).

The Great: Hulu Drops Trailer for Season 3 of Satirical Comedy-Drama