Popular reality TV series Celebrity Antiques Road Trip returns to this side of the pond next month with its tenth season of celebs, cool finds, and money-making (and -losing) auctions.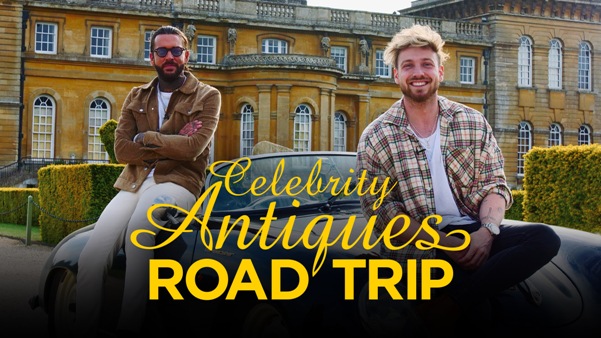 Celebrity Antiques Road Trip is a fun series. In each episode, two celebrities (mostly British, but not always) — such as actors David Bradley (Harry Potter) and Judi Parfitt (Call the Midwife) and music artists Emeli Sandé and Jimmy Osmond (yes, that one!) — hit the road in a classic car for a mini tour of Great Britain.
As the celebs travel off the beaten path and learn about little-known British history stories, they partner up with antiques experts and search local stores for treasures. Each has £400 to spend. The trip culminates at an actual auction where the two celeb-expert teams put their finds up for sale, competing to see who will make the most, if any, profit. All profit goes to charity.
Celebrities in Season 10 include supermodel Jerry Hall, actress Victoria Smurfit (Ballykissangel), Countdown's Rachel Riley, and EastEnders's Danny Dyer, amongst others.
Celebrity Antiques Road Trip: Season 10 premieres in the US on Monday, May 15, exclusively on the PBS Living Channel.
But wait, there's more! New seasons of Antiques Road Trip are debuting on the PBS Living Channel, too. Season 23 launches on Monday, May 1, followed by Season 24 on May 8.
__________________
As an affiliate of Amazon and other cos, affiliate links on this blog allow us to earn income from qualifying actions (at no extra cost to you).

Celebrity Antiques Road Trip: PBS Living Sets US Premiere Date for Season 10