North American streaming service MHz Choice will soon have another Maigret for viewers: the classic 1960s Maigret starring Rupert Davies as the French detective.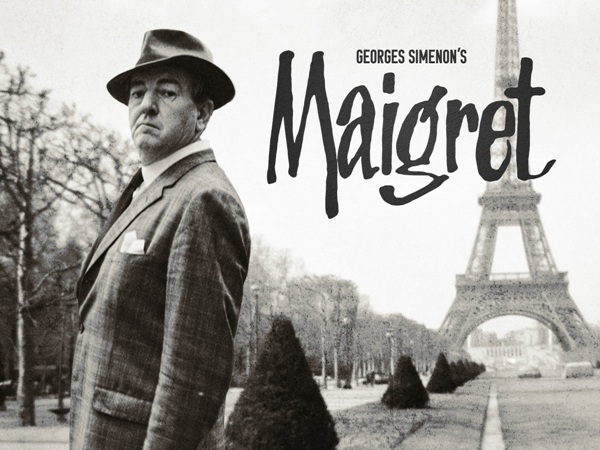 There have been numerous adaptations of Georges Simenon's 75 "Maigret" novels over the years — from the long-running French TV series starring Bruno Cremer and the 1990s British TV series starring Michael Gambon, to the more recent 2016-2017 British TV series starring Rowan Atkinson and the 2022 French film starring Gérard Depardieu, and beyond.
But the one considered by many to be the definitive adaptation of Simenon's "Maigret" novels is the BBC series starring Rupert Davies as Inspector Jules Maigret. Davies, who won the 1962 Best Actor BAFTA TV Award for his portrayal of the pipe-smoking, deep-thinking French detective, was proclaimed by the author himself as "the perfect Maigret." Consisting of four seasons and 52 hour-long episodes, this mystery drama originally aired on BBC from 1960 to 1963.
MHz Choice will launch Maigret: Season 1 in its 13-episode entirety on Tuesday, April 11, exclusively on its website at mhzchoice.com and its digital channels, including MHz Choice on Amazon. The streamer will bring Seasons 2, 3, and 4 of the series to audiences in the US and Canada over the course of 2023.
(The whole of the French Maigret series starring Bruno Cremer is available for streaming right now on MHz Choice.)
__________________
As an affiliate of Amazon and other cos, affiliate links on this blog allow us to earn income from qualifying actions (at no extra cost to you).

Maigret: Classic British Mystery Series Starring Rupert Davies Will Stream on MHz Choice