Netflix has announced the cast for Eric, a new thriller limited series from Abi Morgan that will star Benedict Cumberbatch.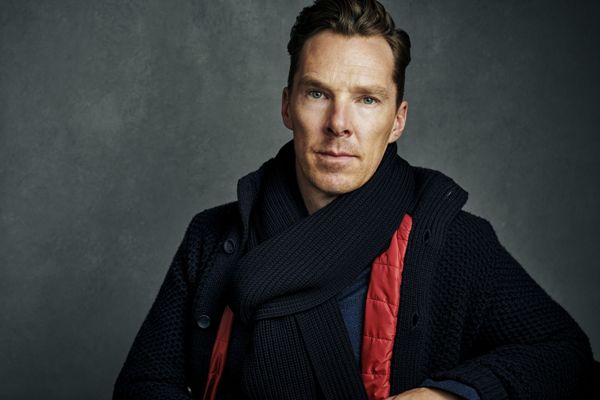 Two-time Oscar® nominee and Primetime Emmy® and BAFTA TV Awards winner Benedict Cumberbatch (The Power of the Dog, Sherlock, Patrick Melrose) will lead the cast of Eric, the new thriller limited series created and written by BAFTA TV and Primetime Emmy® Awards winner Abi Morgan (The Hour, The Split, River).
Starring alongside Cumberbatch, who plays puppeteer Vincent, are Primetime Emmy® nominee Gaby Hoffmann (Transparent, Girls) as Vincent's wife, Cassie, and McKinley Belcher III (Ozark, We Own This City) as Detective Michael Ledroit.
Set in 1980s New York, Eric follows the desperate search of a father when his nine-year-old son disappears one morning on the way to school.
Vincent, one of New York's leading puppeteers and creator of the hugely popular children's television show, Good Day Sunshine, struggles to cope with the loss of his son, Edgar — becoming increasingly distressed and volatile. Full of self-loathing and guilt around Edgar's disappearance, he clings to his son's drawings of a blue monster puppet, Eric, convinced that if he can get Eric on TV, then Edgar will come home.
As Vincent's progressively destructive behavior alienates his family, his work colleagues, and the detectives trying to help him, it's Eric, a delusion of necessity, who becomes his only ally in the pursuit to bring his son home.
Also featuring in the six-part thriller are Dan Fogler (The Walking Dead) as Vincent's best friend, Lennie; Clarke Peters (The Wire) as George, the super of the apartment building where Edgar, Vincent and Cassie's son, lives; Ivan Morris Howe as Edgar; Phoebe Nicholls (Fortitude) as Vincent's mother, Anne; David Denman (The Office) as Captain Matteo Cripp, Ledroit's boss; Bamar Kane (Reign Supreme) as Yuusuf Egbe, who lives amongst the mole people underneath New York City; Adepero Odyue (When They See Us) as Cecilie, an African-American mother whose son, Marlon, disappeared 11 months ago; Alexis Molnar (Rise), as Raya, a friend of Yuusuf; and Roberta Colindrez (The Deuce) as Ronnie, a legendary puppeteer working on Good Day Sunshine with Vincent and Lennie.
Produced by SISTER (Chernobyl, This Is Going To Hurt, Landscapers) and co-produced by Little Chick (The Split), Eric, which will film in Hungary and New York, is directed by BAFTA winner Lucy Forbes (In My Skin, The End of The F***ing World) and produced by Holly Pullinger (This Is Going To Hurt, Don't Forget The Driver).
The executive producers are series creator, writer and showrunner Abi Morgan, Jane Featherstone (Chernobyl, This Is Going To Hurt), Lucy Dyke (The Split, Black Mirror), Lucy Forbes, and Benedict Cumberbatch.
Eric, a Netflix Series, will premiere globally exclusively on Netflix (date tba). Stay tuned for updates.
__________________
As an affiliate of Amazon and other companies, ads & affiliate links on this blog allow us to earn income from qualifying actions and purchases (at no extra cost to you).

Eric: Benedict Cumberbatch Leads Cast of New Abi Morgan Thriller for Netflix