HBO Max announced today the premiere date for Season 2 of its Peabody Award-winning Max Original series Sort Of. Check out the trailer.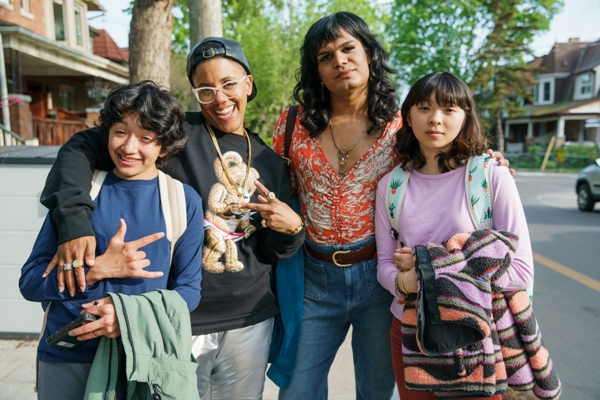 Sort Of, the multi-award-winning Canadian coming-of-age comedy-drama series, follows the journey of Sabi Mehboob (played by series co-creator Bilal Baig), a gender fluid millennial who straddles various identities — from sexy bartender at an LGBTQ bookstore/bar, to the youngest child in a large Pakistani family, to the de facto parent of a downtown hipster family. Sabi feels like they're in transition in every aspect of their life, from gender to love to sexuality to family to career.
The eight-episode second season of Sort Of is the season of love. Love includes your friends, family, work, romantic love and, most importantly, one's self-love. Sabi decides that not only are they ready for some uncomplicated romance, they also want everyone to love each other. Unfortunately, Sabi is faced with situations and relationships that are anything but simple, including their dad's unexpected return from Dubai, the Kaneko-Bauers' struggles as Bessy is released from rehab, and issues at Bar Bük.
Sort Of: Season 2, a Max Original, premieres with two episodes on Thursday, December 1, exclusively on HBO Max. New episodes will debut in pairs each week through December 22.
Co-produced by CBC And Sphere Media with the participation of the Canada Media Fund, Sort Of is created, executive produced, and co-showrun by Bilal Baig and Fab Filippo. Jennifer Kawaja is executive producer along with Bruno Dubé.
__________________
As an affiliate of Amazon and other cos, affiliate links on this blog allow us to earn income from qualifying actions (at no extra cost to you).

Sort Of: HBO Max Sets Premiere Date for Season 2 of Award-Winning Canadian Comedy-Drama