Prime Video has released a teaser for its new Original comedy-drama series Mammals, starring James Corden. Check it out.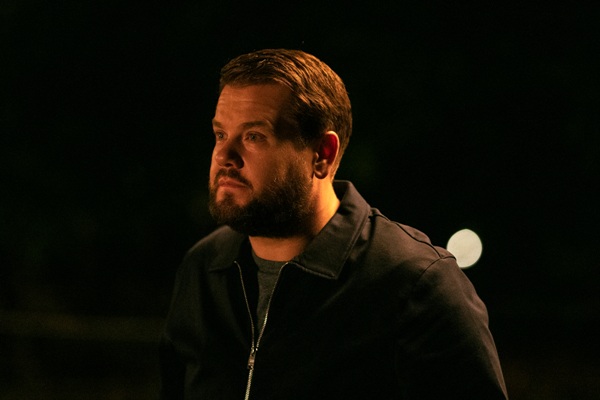 Written by two-time Olivier and Tony Award winner Jez Butterworth (Spectre, Ford v Ferrari, Britannia), Mammals is a darkly comedic drama in which the complexity of modern relationships and fidelity are exposed after revelations are made and secrets come to light.
The six-part series stars Tony, Emmy®, and BAFTA Award winner James Corden (The Late Late Show with James Corden, Gavin & Stacey), double Oscar® and double BAFTA Awards nominee Sally Hawkins (Paddington, The Shape of Water), Melia Kreiling (Guardians of the Galaxy, Filthy Rich), Colin Morgan (Humans, The Fall), Henry Lloyd-Hughes (Ragdoll, Killing Eve), and Samuel Anderson (Doctor Who, DCI Banks).
Said Jez Butterworth:
"You'll like this if you enjoy James, Sally and my work. It's a relationship drama but also a whodunit."
Mammals follows the story of Jamie (James Corden), a Michelin-starred chef whose world implodes when he discovers shocking secrets about his pregnant wife, Amandine (Melia Kreiling). Jamie finds himself hunting for answers with the help of his brother-in-law, Jeff (Colin Morgan) — a hunt through which the cracks in Jeff's marriage to Jamie's sister, Lue (Sally Hawkins), also widen. Jeff attempts to get through to Lue, but this only makes her descend deeper into a secret fantasy world. Meanwhile, after a tragic loss, Amandine delves into her passion for violin but finds solace from an unlikely source.
When the consequences of all of their actions come to light, the revelations send shock waves through both families. In this roller coaster ride through the lies they hide in their relationships — including sadness, grief, tension, love, friendship, betrayal, and a touch of magical realism — secrets are revealed, and nothing is what it seems.
A production of Street Hassle, in association with Vertigo Films and Fulwell 73, the series is directed by two-time Emmy® winner Stephanie Laing (Veep, Tracey Takes On…).
Mammals, an Amazon Original, premieres globally in its six-episode entirety on Friday, November 11, exclusively on Prime Video.
__________________
As an affiliate of Amazon and other companies, ads & affiliate links on this blog allow us to earn income from qualifying actions and purchases (at no extra cost to you).

Mammals: Prime Video Drops Teaser for New Comedy-Drama Series Starring James Corden