BritBox North America has set the premiere date for Season 2 of Northern Irish crime drama Hope Street.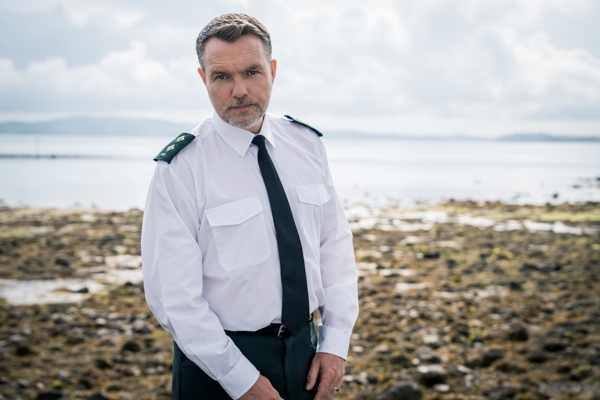 Created by acclaimed writer-producer Paul Marquess (London Kills, Suspects) and executive produced by Marquess and Donna Wiffen (The Light in the Hall, The Bill), the big-hearted and life-affirming Hope Street will be back next month with its second season.
Hope Street: Season 2, a BritBox Original, premieres in North America on Monday, November 28, exclusively on BritBox.
Opening six months after that explosive, cliffhanger of a finale in Season 1, the ten-episode new season finds the police officers of Port Devine joined by a new detective, Al Quinn, who must balance his devotion to the force with protecting his willful daughter. Continuing from the first season are the stories of the residents' daily struggles and triumphs in their beloved town, including Nicole (Niamh McGrady, Sister Boniface Mysteries) and Clint's (Aaron McCusker, Marcella) efforts to start a family.
(Trailer is from Season 1)
Returning cast members include Ciaran McMenamin (Primeval) as Inspector Finn O'Hare, Brid Brennan (Unforgotten) as Concepta O'Hare, Des McAleer (Silent Witness) as Barry Pettigrew, Kerri Quinn (Coronation Street) as Marlene Pettigrew, Niall Wright (McDonald & Dodds) as Callum McCarthy, Rachel Tucker (Informer) as Siobhan O'Hare, Louis McCartney (Game of Thrones) as Shay O'Hare, and Ellie Lavery (Almost Never) as Niamh O'Hare.
Joining the cast are Stephen Hagan (Lucky Man), Sade Malone (Rig 45), Ian Kenny (Dublin Murders), Sophie Robinson (Rebellion), Marty Maguire (Vikings), Daniel Carlin (Blackrock), Niall Cusack (The Frankenstein Chronicles), Michael Byers (Mr Selfridge), Brigid Lohrey (If I Don't Lose, I'll Lose), Conor Grimes (Mrs Wilson), Cathy White (Nurses), Erin Galway Kendrick (Little Women), Chris McCurry (Belfast), and Enya Doran.
__________________
As an affiliate of Amazon and other companies, ads & affiliate links on this blog allow us to earn income from qualifying actions and purchases (at no extra cost to you).

Hope Street: BritBox Sets North American Premiere Date for Season 2 of Crime Drama