Prime Video confirmed today that its hit series Clarkson's Farm is getting a third season, which is already in production.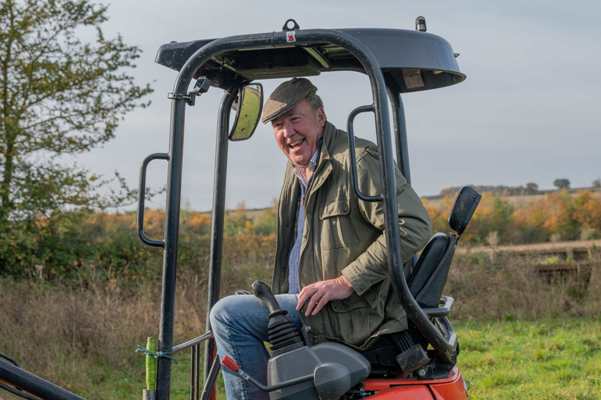 Clarkson's Farm is a hoot. And it's coming back with more Jeremy Clarkson and his crew, more of their farming ventures, most likely more mishaps of the human and Mother Nature kind, and more laughs.
The man most folks know as being one-third of the original Top Gear and The Grand Tour trio, Jeremy Clarkson put his fun- (and occasionally danger-) filled motoring escapades to the side and, despite having zero experience as an agriculturalist, set about running his 1,000-acre farm in the Cotswolds, Diddly Squat Farm (best name ever!) — with video cameras capturing him in all of his (non) farming glory. The first season of Clarkson's Farm (streaming now on Prime Video) was a smash hit and quickly renewed for its second season. And now we'll have a third!
With filming taking place over the course of an entire farming year, viewers will be able to see Jeremy, his girlfriend Lisa, farmhand Kaleb, stone wall specialist and harvest helper Gerald, and professional agronomist Charlie, tackle more trials and tribulations in the ever-unpredictable world of British farming.
In Season 1, Jeremy Clarkson, Britain's most unlikely farmer, had to contend with the worst farming weather in decades, misbehaving animals, unresponsive crops, and the Covid-19 pandemic.
Season 2, which will launch globally on Prime Video in early 2023, will see new animals and crops being introduced on the farm; Jeremy's dealings with the local council as he attempts to diversify his operation with a restaurant; and Kaleb saving the day (yet again) on numerous occasions. On a more serious note, the series also examines the impact of the current economy on British farmers.
Season 3 will follow Jeremy and co. as they tackle their latest farming ventures. The currently un-farmed 513 acres of Diddly Squat's 1,000 acres provides untapped opportunities for team Clarkson to turn a profit, with vast stretches of thick woodland perfect for foraging, and untouched lakes bursting with possibilities. Viewers can expect more agricultural antics and typical Clarkson-crafted schemes, as he, Lisa, Kaleb, Gerald, and Charlie invent new and creative ways to use the other half of the farm. As well as the returning cast, a few new characters will be welcomed to Diddly Squat, too, all helping Jeremy to continue pursuing his farming dream.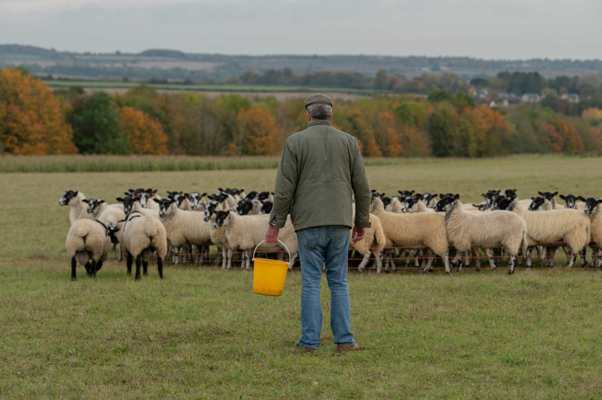 Said Jeremy Clarkson:
"I'm genuinely thrilled that we are doing a third season of Clarkson's Farm. I've had some great new ideas, all of which have made Charlie, Lisa and Kaleb deeply unhappy."
Added Kaleb Cooper:
"I'm over the moon to be taking part again. Well, they do say third time's a charm! Maybe this will be the series that Jeremy finally starts taking advice from a real farmer!"
Lisa Hogan commented:
"There is a whole lot to catch up on here at Diddly Squat – series two is on its way so not long to wait for you to see how much the hard work and love of farming continues. It's just grand to be already filming series three."
And from Dan Grabiner, head of UK Originals, Amazon Studios:
"Thank you Kaleb, Lisa, Gerald, and Charlie for making sure Jeremy doesn't completely muck it up. Watching Clarkson's Farm grow from an intimate glimpse into British farming to a global sensation has been a delight. We're thrilled to be continuing the story year after year as the plot thickens for our favourite farmers."
A production of Expectation, Clarkson's Farm is executive produced by Peter Fincham and Andy Wilman. Zoe Brewer is director of production and Peter Richardson is series producer.
__________________
As an affiliate of Amazon and other companies, ads & affiliate links on this blog allow us to earn income from qualifying actions and purchases (at no extra cost to you).

Clarkson's Farm: Prime Video Confirms Season 3 of Hit Reality Series