Netflix has set the global premiere date for Sue Perkins: Perfectly Legal, the comedian's new travel docuseries. Check out the trailer.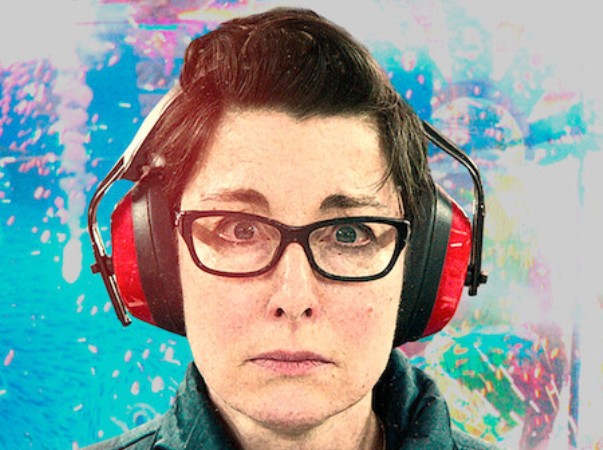 Multi-hyphenate Sue Perkins — British comedian, actress (Hitmen), presenter (The Great British Baking Show) writer (Absolutely Fabulous), producer (Heading Out), and docuseries star (Japan with Sue Perkins) — has a new show coming out next month: Sue Perkins: Perfectly Legal. From the looks of the trailer, she had quite the adventure making it.
Sue Perkins turns 53 in two days, and she confronts middle age head-on in her new travel docuseries. While she has been a mostly-good-girl most of her life — having stuck to the rules, stuck to the script, worked hard, kept it sensible — Sue has never done bad things like smoking a cigarette, let alone broken the law. Now she's, well, bored. So she takes off to several South American countries to experience some of the most bizarre, unusual, and shocking activities that are somehow perfectly legal in those countries.
On a journey that takes her from Mexico to Colombia to Brazil to Bolivia — from the darkest corners of the world's biggest city, to wild expanses of perfect isolation — Sue learns about Latin American people and their attitudes toward authority, love, and life by doing things that she never could or would do at home… in adventurous, shockingly legal, and sometimes dangerous ways.
Sue Perkins: Perfectly Legal premieres globally on Thursday, October 13, exclusively on Netflix. (You can set a reminder for it now.)
__________________
As an affiliate of Amazon and other companies, ads & affiliate links on this blog allow us to earn income from qualifying actions and purchases (at no extra cost to you).

Share this post/page.

Sue Perkins: Perfectly Legal: Netflix Sets Premiere Date for New Travel Docuseries