Netflix has announced that Barry Keoghan and Brian Gleeson have joined the cast of the third and final season of crime drama Top Boy: Summerhouse.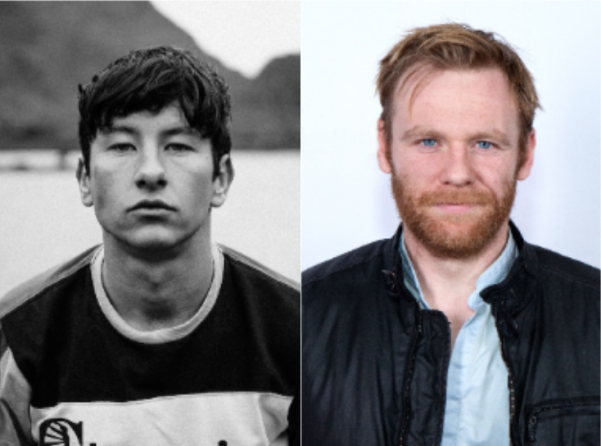 Production of the third season of Top Boy: Summerhouse, the Netflix reboot or the hit crime series Top Boy, has started in London.
The final season will feature Barry Keoghan (Chernobyl, Dunkirk, Love/Hate) and Brian Gleeson (Bad Sisters, Peaky Blinders, Frank of Ireland), who play new characters Jonny and Tadgh, respectively.
They join regular cast members Ashley Walters (Bulletproof), Kane Robinson (Tower Block), Simbi Ajikawo (The Power), Jasmine Jobson (Noughts + Crosses), Saffron Hocking (White Gold), and Araloyin Oshunremi (Heartstopper).
The first four episodes will be directed by Myriam Raja, who was part of the Top Boy Season 1 mentee program, with Will Stefan Smith returning to direct the final two episodes.
Created and written by Ronan Bennett, Top Boy: Summerhouse continues the story of Dushane (Ashley Walters) and Sully (Kane Robinson, Tower Block) — drug dealers, partners, friends, and sometimes rivals — as well as others on and around the Summerhouse estate in Hackney, following their return to London, the former from Jamaica, the latter from prison.
Top Boy: Summerhouse is executive produced by the original creative team of Charles Steel and Alasdair Flind for Cowboy Films, Ronan Bennett for Easter Partisan, and Yann Demange. Also serving as Executive Producers are multi-faceted entertainer and producer Drake and his business partner Adel "Future" Nur, LeBron James, Maverick Carter, and Jamal Henderson for The SpringHill, as well as Ashley Walters and Kane Robinson.
Stay tuned for updates.
__________________
As an affiliate of Amazon and other companies, ads & affiliate links on this blog allow us to earn income from qualifying actions and purchases (at no extra cost to you).

Share this post/page.

Top Boy: Summerhouse: Barry Keoghan & Brian Gleeson Join Season 3 of Crime Drama