Topic announced today that it has acquired the exclusive North American on-demand rights to the true-crime docuseries Murder at the Cottage: The Search for Justice for Sophie.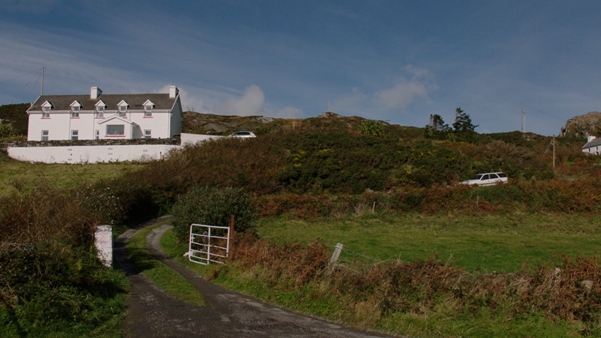 Written and directed by multi-award winner and six-time Oscar® nominee Jim Sheridan (In the Name of the Father, My Left Foot), Murder at the Cottage: The Search for Justice for Sophie sees the filmmaker search for answers about the violent murder of French woman Sophie Toscan du Plantier at her holiday home in the idyllic Irish countryside.
In 1996, two days before Christmas, TV producer Sophie Toscan du Plantier was brutally murdered at her holiday cottage in Schull, West Cork. In 2019, the key suspect, English journalist Ian Bailey — the first reporter on the scene — was found guilty in absentia by the French courts; however, he was never found guilty in Ireland, owing to a lack of reliable evidence.
Presented and narrated by Sheridan, the five-part Sky Original docuseries takes viewers on a journey of the unsolved case, which has haunted West Cork for almost 25 years. Piecing together original evidence, never-before-seen footage, and interviews with those closest to the case, Sheridan tries to make sense of what happened that night. Bailey, having successfully fought repeated extradition requests from the French authorities, still resides in West Cork and maintains his innocence to this day.
Said Director and Producer Jim Sheridan:
"As a filmmaker, many stories fascinate me, but this story compels me. In 1996, Sophie – a young mother, a wife, a film producer and a daughter – died just yards from her holiday home in West Cork. To this day, the case remains unsolved in Ireland, while the key suspect has been found guilty in France. As a guest of the nation, Sophie's murder continues to carry implications for the meaning of justice in Ireland and in France. Two legal systems and two investigations by the French and the Irish found two very different conclusions. I wanted to understand how that could happen, to search for justice and to help uncover the truth."
Ryan Chanatry, General Manager, Topic, stated:
"Jim Sheridan demonstrates his extraordinary storytelling ability in 'Murder At The Cottage' as he shares his extensive and personal quest to find answers about a brutal act in the normally peaceful countryside of his native Ireland. The docuseries is the perfect example of the haunting, suspenseful stories that subscribers expect from Topic, and we are proud to share this critically acclaimed, truly unique project with them."
Murder at the Cottage: The Search for Justice for Sophie premieres in the US and Canada with its first two episodes on Thursday, August 4, exclusively on Topic. New episodes will debut weekly through August 25.
Produced by Sheridan and investigative reporter Donal MacIntyre, the series was described as an "undeniably a gripping documentary," "compelling viewing," and "captivating" by The Irish Times when it premiered in Ireland in 2021.
Topic's deal for Murder at the Cottage was negotiated by Jennifer Liang, Vice President Programming Strategy, Acquisitions & Sales at Topic, with NBCUniversal Global Distribution.
__________________
As an affiliate of Amazon and other companies, ads & affiliate links on this blog allow us to earn income from qualifying actions and purchases (at no extra cost to you).

Share this post/page.

Murder at the Cottage: Topic Acquires North American Rights to True-Crime Docuseries