PBS has set the US premiere date for Hotel Portofino, the new British period drama set in Portofino, Italy, starring Natascha McElhone.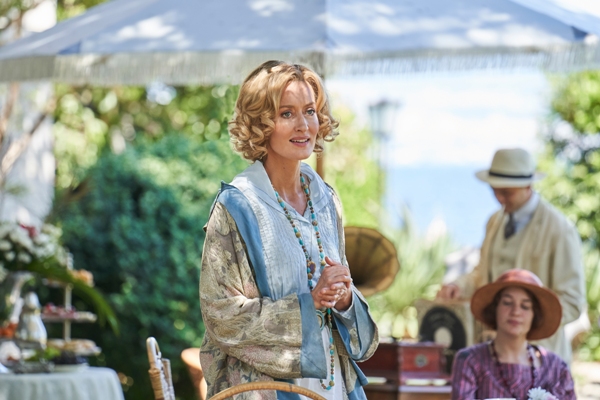 With a second season already in the works, the first season of Hotel Portofino will arrive soon in the States and transport viewers both back in time and to the beautiful Italian resort town of Portofino.
The series is set in the 1920s, in the aftermath of World War I and against the backdrop of the rise of fascism in Mussolini's Italy. It stars Natascha McElhone (Halo, Californication, Ronin) as Bella Ainsworth, the daughter of a wealthy industrialist who moves to Portofino, Italy, to set up the Hotel Portofino, a quintessentially British hotel on the Italian Riviera.
Season 1's storylines revolve around the personal and interpersonal dramas amongst the hotel-owning family and their posh, upper class guests, as well as a whodunit mystery.
PBS hasn't released its official trailer for the series yet, but here's the one from streaming service BritBox UK, to give you a taste of Hotel Portofino.
Hotel Portofino premieres in the US on Sunday, June 19, at 8 PM ET, on PBS (check your local listings). New episodes will debut weekly through July 24.
Costars in the six-episode first season include Mark Umbers (Home Fires, Mistresses), Anna Chancellor (Four Weddings and a Funeral, The Hour), Lucy Akhurst (Young Wallander), Pasquale Esposito (Gomorrah), Rocco Fasano (Skam Italia), Adam James (Vigil), Daniele Pecci (Medici), and Lorenzo Richelmy (Marco Polo), amongst others.
__________________
As an affiliate of Amazon and other companies, ads & affiliate links on this blog allow us to earn income from qualifying actions and purchases (at no extra cost to you).

Hotel Portofino: PBS Sets US Premiere Date for New Period Drama