HBO announced today that Tamara Lawrance has been cast in the title role of Get Millie Black, the new limited series co-production between HBO and the UK's Channel 4.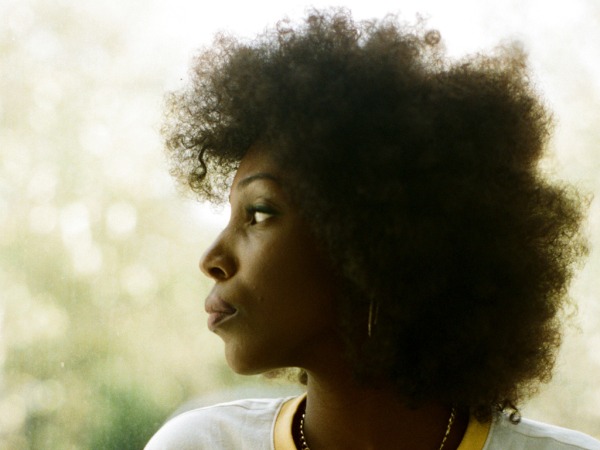 Tamara Lawrance (The Long Song, Kindred), a BAFTA Breakthrough Talent of 2020, Royal Television Society, UK winner, and BAFTA Awards, Scotland nominee, toplines the cast of Get Millie Black, a new limited series being co-produced by HBO and Channel 4.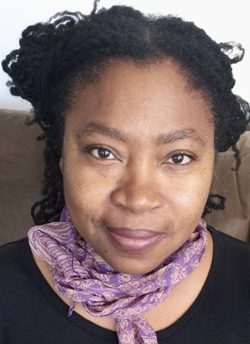 Directed by multi-award winner Tanya Hamilton (pictured, Night Catches Us, Berlin Station), the six-episode drama costars Joe Dempsie (Game of Thrones), Gershwyn Eustache Jnr (Britannia), and Chyna McQueen.
In Get Millie Black, Tamara Lawrance plays Millie-Jean Black, a woman caught between worlds and conflicting versions of herself. Millie is a police detective forced to quit Scotland Yard and return to Jamaica, the country of her birth, to work missing persons cases for the JPF (Jamaican Police Force). She soon finds herself on a quest to save a sister who won't be saved, to find a boy who can't be found, and to solve a case that will blow her world apart and prove almost as tough to crack as Millie Black herself.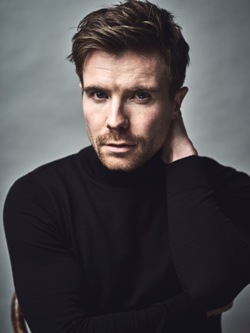 Meanwhile, British detective Luke Holborn (Joe Dempsie, pictured) shows up in Kingston on the trail of a major investigation that's set on a collision course with Millie's. Bringing all the baggage of Scotland Yard with him, Holborn's presence on Millie's home turf is destined to be triggering in all sorts of ways.
Working alongside Millie is her police partner Curtis (Gershwyn Eustache Jnr), a gay cop who can go only so far in the JPF — and who is about to have his whole life shattered.
And then there's Hibiscus (Chyna McQueen), Millie's sister. Hibiscus is one of the Sunlight Ladies, a band of Queer outcasts living hand-to-mouth yet exuberantly in the gullies that run throughout Kingston. Hibiscus is the sister Millie never bargained for. Millie is the sister Hibiscus never knew she needed.
Said Marlon James, Series Creator and Executive Producer:
"This is the first major international TV show to put my home country, Jamaica center stage, so it's beyond awesome to have actual world-class Jamaican talent both in front and behind the camera, with our star Tamara Lawrance and Director Tanya Hamilton."
Commented Simon Maxwell, CEO, Motive Pictures, and Executive Producer:
"We are immensely proud to announce such a stellar line-up of talent on GET MILLIE BLACK – from directors Tanya Hamilton and Annetta Laufer, to writers Theresa Ikoko, Lydia Adetunji and Joshua St Johnston, to a cast that showcases some of the most exciting acting talents from Jamaica and the UK, led by Tamara Lawrence, Joe Dempsie, Gershwyn Eustache Jnr and a debut performance destined to electrify audiences from rising Kingston star, Chyna McQueen."
A co-production of HBO and Channel 4, Get Millie Black is created and executive produced by Marlon James. Tanya Hamilton is the Lead Director and Co-Executive Producer, with Annetta Laufer directing two episodes. Motive Pictures CEO Simon Maxwell and Leopoldo Gout also serve as Executive Producers. The limited series is written by Joshua St. Johnston, who also co-executive produces, Theresa Ikoko, and Lydia Adetunji. Pia Furtado of Motive Pictures serves as the Story Producer.
Production has started in Jamaica, with additional shooting to come in London.
Stay tuned for updates.
__________________
As an affiliate of Amazon and other companies, ads & affiliate links on this blog allow us to earn income from qualifying actions and purchases (at no extra cost to you).

Get Millie Black: Tamara Lawrance in Title Role of New HBO-Channel 4 Limited Series